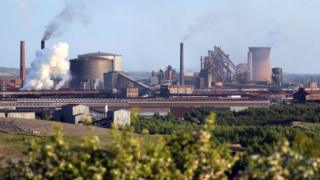 British Steel is set to announce a rescue deal with China's Jingye Group, which could safeguard up to 4,000 jobs in the UK.
Jingye Group has agreed in principle to buy British Steel for £70m.
It is understood that the government will help in the form of loan guarantees and other financial support.
British Steel has been kept running by the government via the Official Receiver since May, when the company went into liquidation.
As well as employing 4,000 people at its Scunthorpe and Teesside sites, British Steel supports an additional 20,000 jobs in the supply chain.
Another 1,000 jobs are based in France and the Netherlands – those are included in the deal too.
It is expected that an agreement will be signed, but that the company will continue to be run by the Official Receiver for at least a month before being transferred.
Why is this news so important?
Gareth Stace, director general of industry lobby group UK Steel, told BBC Radio 4's Today that the business being bought was a "significant asset to our country" as it makes up a third of UK steel production, mostly from Scunthorpe.
He said that there was a need for "very significant investment" in the Scunthorpe works and that was why the expected announcement from Jingye was "really welcome".
"Jingye are looking to make significant investment, are in for the longer term and therefore it isn't about keeping this site going for a year or two or a couple of years. To me, what I understand about the company, it's about looking to the future, so we're not going to be back in here in three years, five years, in 10 years' time."
What is in it for Jingye?
According to Mr Stace, British Steel's output complements Jingye.
He says both British Steel and Jingye make wire rods, but there is one crucial difference.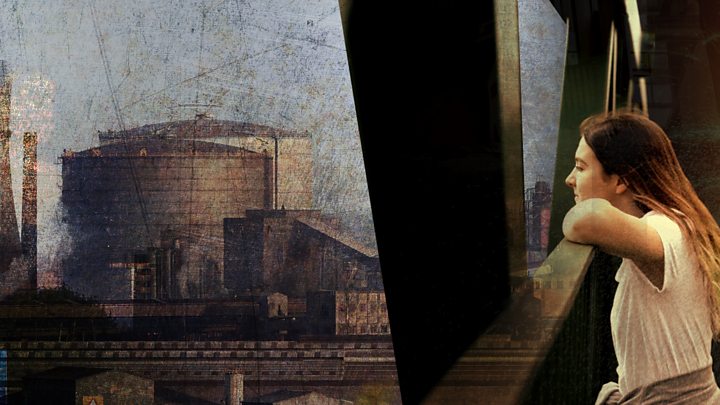 "A purchase by Jingye of British Steel would certainly complement what they do there in China.
"But actually British Steel makes rail, high-quality rail and heavy sections, ie girders, which Jingye doesn't make. [So it] not only increases the amount of different products that Jingye could make but also, much more importantly, secures a foothold in the UK."
Will British Steel now turn the corner?
Mr Stace said he believed the steel industry in the UK could now compete globally and he was publishing a manifesto with ideas for change.
"But the problem we have is we have a uncompetitive business landscape in the UK. government can change that," he added.
"I'm talking about energy costs, business rates, procurement – the government buying more steel from the UK – free and fair trade, and even much more support for R&D [research and development], which we are going to lose when we fall out of the EU."
He said: "What government needs to do is give us that business landscape. We can thrive on the global market and generate highly paid, highly skilled jobs for the UK economy."
What happens now?
It is expected that the employees will be briefed on the latest developments this morning as they come to work. A formal announcement is due later on Monday morning or early afternoon.
In the long term, it is believed that while Jingye Group has promised to increase production, it has also warned costs may need to be cut.
The Chinese group is reportedly aiming to increase production at Scunthorpe from 2.5 million tonnes per year to more than three million.
Jingye's chairman, Li Ganpo, recently visited British Steel's sites and met Scunthorpe MP Nic Dakin and Andrew Percy, representative for the Brigg and Goole constituency.
Mr Percy told the Grimsby Telegraph he had been given assurances over the company's future.
Analysis: Dominic O'Connell, BBC Today programme business presenter
What does a steel maker from Hebei province, south-west of Beijing, see in a struggling plant in Scunthorpe? It is difficult to know, particularly when we know so little about the buyer of British Steel, Jingye Group.
There is little publicly available information – certainly no set of accounts – but the organisation's Facebook page extols its rapid rise to become a big player in steel in just 20 years.
In the process, it has "laid an extraordinary road of development with wisdom and perspiration", the voiceover of one of promotional video says, with ranks of identically overalled workers smiling on the steps of its rather grand headquarters.
On the face of it, the Chinese buyer will be interested in the products that British Steel makes that it does not. British Steel is a specialist in railway tracks, "long products", a catch-all term for girders used in construction, and the high-quality steel wire used in car tyres and dozens of other industrial applications.
Jingye does not appear to make the first two, so the purchase of British Steel should bring it some valuable technology and new product lines. That plus has to be set against the need for investment at Scunthorpe; if, as reported, Jingye wants to increase production, blast furnaces and coke ovens will have to be refurbished at a price tag estimated at £500m.
What British Steel workers will fervently hope is that the Jingye commitment is long-term and that this is not another false dawn.
What are trade unions saying?
Community, a UK trade union which absorbed the old Iron & Steel Trades Confederation (ISTC) body, said: "If this is confirmed, then we welcome this positive step towards securing British Steel under new ownership,
"The fact that there has been ongoing interest from both Ataer and now Jingye rightly demonstrates that potential buyers believe that British Steel can have a sustainable future."
Meanwhile, Ross Murdoch, national officer for the GMB union, said: "On the face of it, we cautiously welcome this sale, which finally provides some light at the end of the tunnel for 4,000 British Steel workers.
"GMB also met with Chairman Li and his senior team in Scunthorpe on 30 October. We were impressed with the passion and enthusiasm from the Jingye team.
"However, due diligence on this sale was completed very quickly and the devil will be in the detail."
Who else has been in the running?
British Steel's previous owners, Greybull Capital, walked away, saying Brexit concerns had hit forward order books.
The firm had been in rescue talks with Ataer, which is a subsidiary of Turkey's state military retirement scheme Oyak.
Ataer had signed a preliminary agreement to buy the company in August.
However, hopes that the deal could be completed faded last month when the Official Receiver said the parties had failed to agree terms.
The UK industry has been struggling for a number of years amid claims that China has been flooding the market with cheap steel.
It prompted US President Donald Trump to impose a 25% trade tariff on steel imports from China and the EU among others.
Who is Jingye Group?
Jingye has 23,500 employees and as well as its main steel and iron making businesses, but also engages in tourism, hotels and real estate.
It has total registered assets of 39bn yuan (£4.4bn). According to its website, Jingye Group ranked 217th among the top 500 enterprises in China in 2019.
The firm sells its products nationwide and exports them to more than 80 countries and regions.
Jingye's products have been used in major projects such as Beijing Daxing International Airport and the underground system in Shijiazhuang.
To Find More Information, Go To Saubio Digital And Look Up Any Topic