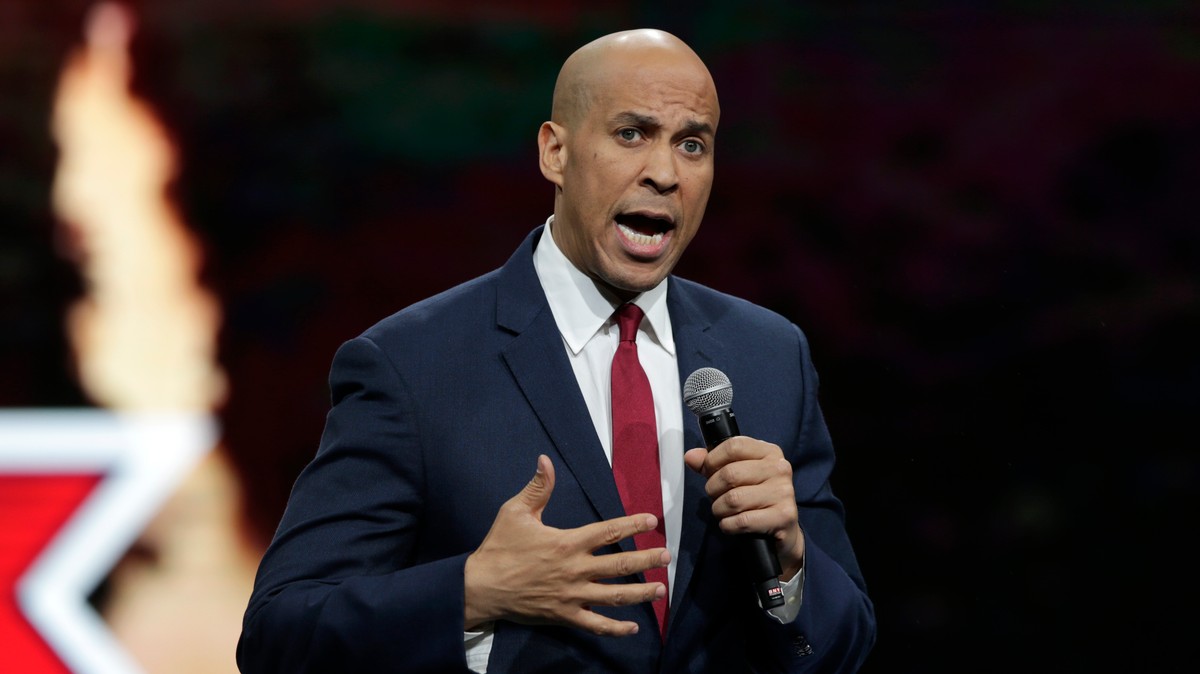 Want the best of VICE News straight to your inbox? Sign up here.
Two and a half years after Donald Trump's Justice Department put the kibosh on ending the use of private prisons, the senators pushing for their abolition are trying again.
On Friday, Democratic Sens. Chris Van Hollen and Cory Booker sent a letter to Attorney General Bill Barr asking the Justice Department, for a second time, to ban for-profit prisons, which are notoriously violent and underfunded.
Van Hollen and Booker had lobbied the Justice Department in April 2017 to rethink the department's use of private prisons, but were ultimately unsuccessful. At the time, Jeff Sessions, the former Alabama senator who's staunchly opposed to criminal justice reform, oversaw the DOJ.
"The Bureau of Prisons contracted with private prisons because of an outdated and unsubstantiated theory that private prisons were not only more effective at holding inmates but also economical," the senators wrote in their letter. "However, subsequent investigations and analyses have revealed severe safety and security deficiencies in private prisons."
Booker has previously called private prisons, which are subsidized by U.S. tax dollars, "repugnant." Only three companies run the country's 12 federal private prison facilities, which the Bureau of Prisons spent $625 million in 2013 to help operate.
Employees of private prisons receive less pay, less training, and less frequent salary advancements on average than their counterparts in publicly-run facilities. That leads to higher turnover among staff and more hazardous conditions for prisoners. In fact, rates of assaults on prisoners are often double what they are in public facilities, according to one Sentencing Project report.
The Department of Justice's own 20-year-old research shows that private prisons result in negligible savings for the government.
Despite those findings, Barr is unlikely to direct the Justice Department to phase out the use of private prisons. In 1992, when he was the attorney general under George H.W. Bush, Barr authorized publication of a report called "The Case for More Incarceration."
"There is no better way to reduce crime than to identify, target, and incapacitate those hardened criminals who commit staggering numbers of violent crimes whenever they are on the streets," he wrote in a letter supporting the document.
The government began contracting with private prison operators explicitly because the country's prison population exploded from 1980 to 2013, growing by nearly 800%.
The last effort
In August 2016, the DOJ's deputy, Sally Yates, published a memo ordering the federal Bureau of Prisons to phase out the government's use of for-profit private prisons –– which it relies on to house about 15% of federal prisoners, netting the operators over $600 million. But Sessions, who has close ties to at least one private prison operator, ended up rescinding that order.
"We remain concerned that Sessions' policy shift regarding the use of private prisons will hinder recent progress toward reforming our broken criminal justice system," Van Hollen and Booker wrote in their letter to Barr.
In Yates' memo, she alluded to the fact that private prisons are often less safe and less stable places to house people serving a prison sentence.
At the time, Sessions justified the move by saying that the prison population might grow again, and that the federal government would need privately run prisons to house them. After he rescinded the memo –– just a month after Trump was sworn in –– Van Hollen and Booker wrote to the department to question the change.
"We wrote to Sessions seeking clarity behind his decision, but we unfortunately never received a response," the senators wrote in their letter Friday.
Tess Owen contributed to this report.
Cover image: Democratic presidential candidate Sen. Cory Booker speaks during the Iowa Democratic Party's Liberty and Justice Celebration, Friday, Nov. 1, 2019, in Des Moines, Iowa. (AP Photo/Nati Harnik)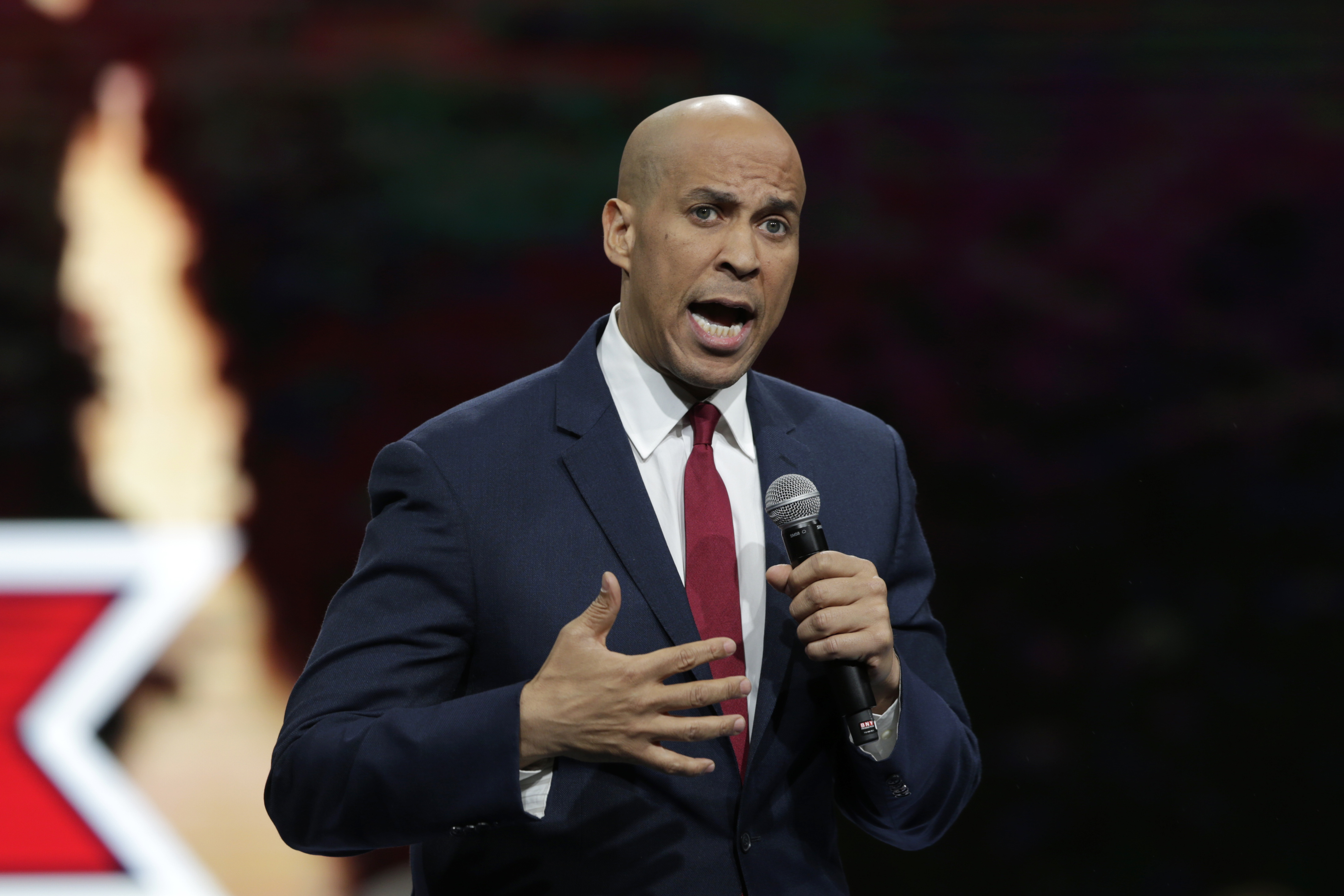 Source
To Find More Information, Go To Saubio Digital And Look Up Any Topic