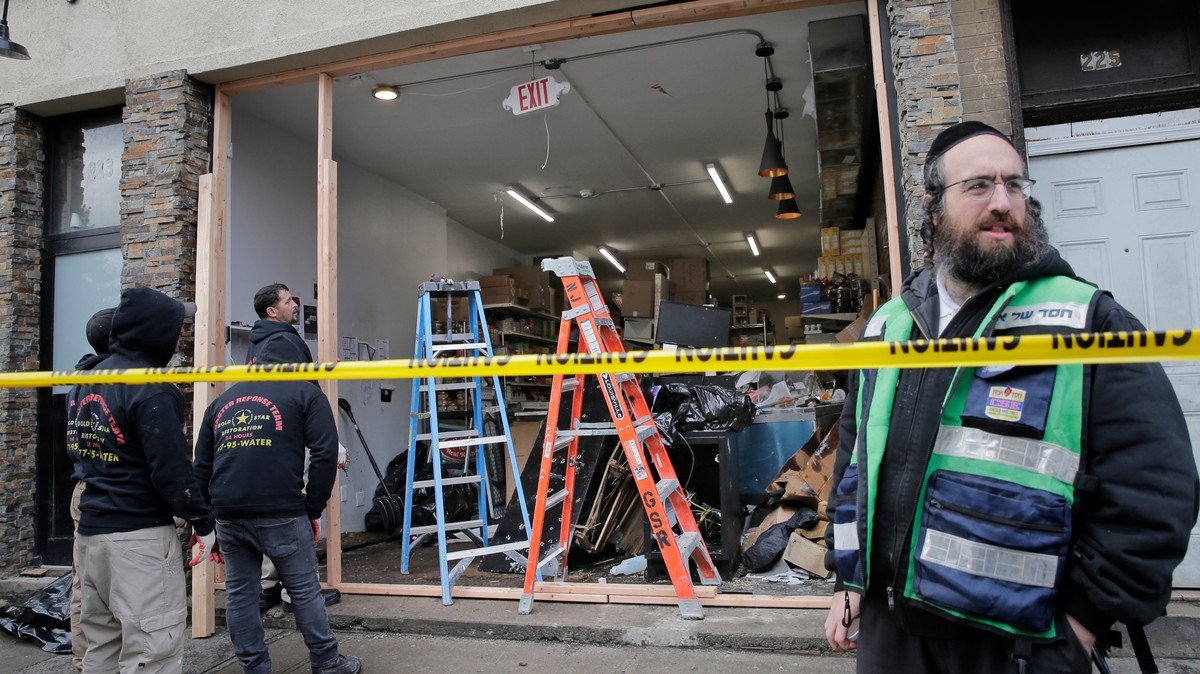 An address for a pawnshop found scribbled on a piece of paper. A set of handcuff keys hidden in a suspect's underwear. A brief handwritten note containing what appeared to be a religious mantra. A related arrest on gun charges. A mysterious white van.
These are the latest clues and developments as investigators work to determine the motive of the couple who went on a hate-fueled killing spree in a cemetery and a kosher market in Jersey City, New Jersey, last week, leaving a police officer and three innocent civilians dead.
Law enforcement have identified the shooters as David Anderson, 47, and Francine Graham, 50, and the FBI is investigating the shooting as domestic terrorism.
Among a flurry of developments in the case over the weekend, the FBI arrested Ahmed A-Hady, 35, whose phone number was found in one of the shooter's pockets, written beside the address for a pawnshop in Keyport, about 30 miles south of Jersey City. A-Hady has been charged with being a convicted felon in possession of a handgun, after investigators found six guns and ammunition while searching his residence and the pawnshop, though his relationship is to the store is not immediately clear.
Investigators also discovered handcuff keys hidden on the shooters' bodies, NBC reported. One of the shooters had hidden their key in their underwear, presumably to help them escape in case they were arrested. It's not clear where the other key was hidden.
They're also looking into a white van located in Orange, about 14 miles from Jersey City, that may be linked to one of the shooters.
New Jersey officials believe that the shooters specifically targeted the Jewish market in the mostly black neighborhood of Greenville. The shooting started at around 12:30 p.m. Tuesday, when a police detective approached the couple who were sitting in their stolen U-Haul van in a cemetery. One or both of them opened fire, killing the detective, and then they drove to the JC Kosher Supermarket and stormed inside with rifles. Law enforcement said they immediately started firing when they got out of their vehicle, and then barricaded themselves inside during a prolonged gun battle with law enforcement.
Jersey City Mayor Steven Fulop suggested late last week that it was "easy to conclude" that the shooters had ultimately planned to attack the yeshiva school next door, which 50 children attend, but were thwarted by the massive law enforcement response.
After the hourslong shootout, law enforcement were finally able to enter the deli where they found five people dead — including the two shooters. They also may be responsible for the murder of a Lincoln Town Car driver the previous weekend six miles away in Bayonne.
Police are continuing to comb through the shooters' social media accounts. Last week, New Jersey officials said that investigators had found evidence linking them to the Black Hebrew Israelite movement, a sprawling network of overlapping sects and theologies that has a black supremacist wing. They also found a pipe bomb and a brief handwritten note with the words, "I do this because my creator makes me do this, and I hate who He hates," in the U-Haul vehicle they'd hijacked earlier that day.
Cover: CORRECTS PHOTOGRAPHER TO SETH WENIG – People work to secure the scene of a shooting at a kosher supermarket in Jersey City, N.J., on Wednesday, Dec. 11, 2019. (AP Photo/Seth Wenig)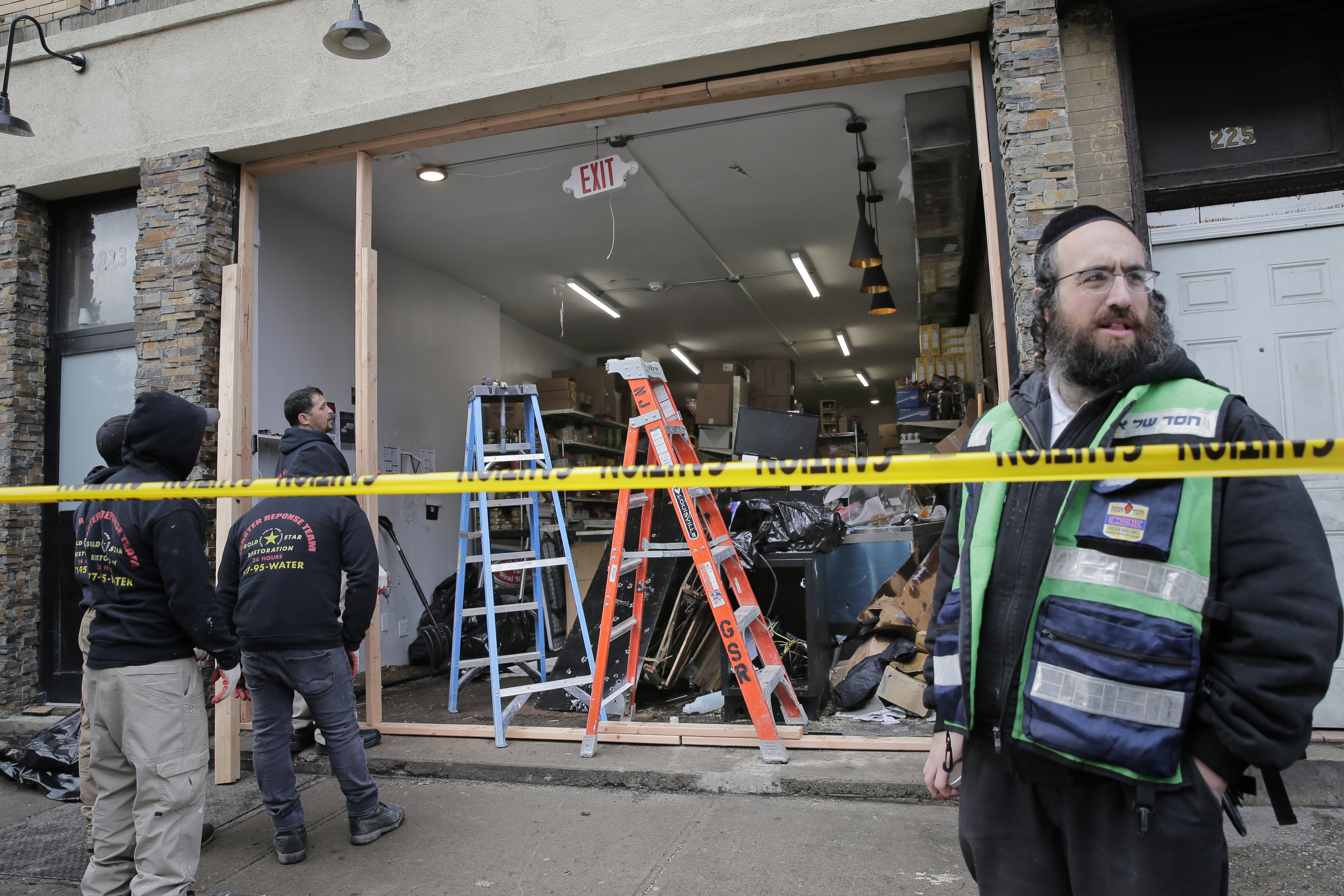 Source
To Find More Information, Go To Saubio Digital And Look Up Any Topic