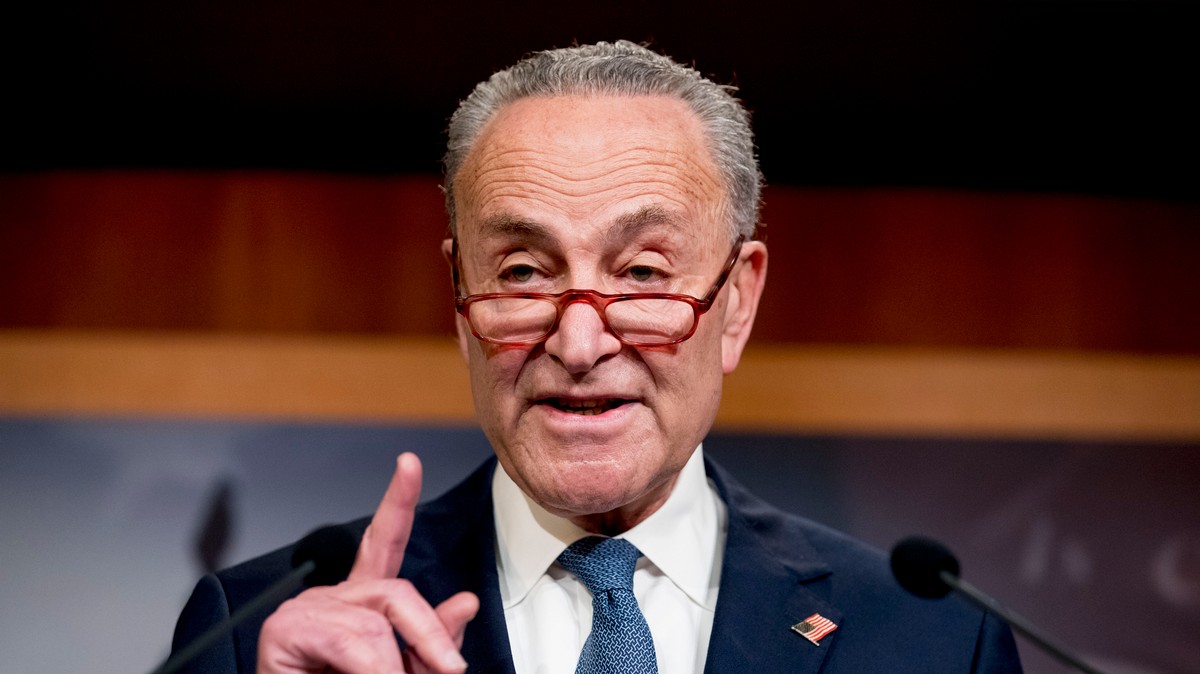 Want the best of VICE News straight to your inbox? Sign up here.
3 Fighting Leaders, 2 Impeachment Articles, and a Partridge in a Pear Tree
WASHINGTON — Chuck Schumer wants Ukraine emails for his holiday present. Nancy Pelosi wants an impartial impeachment trial in the Senate. And Mitch McConnell just wants people to forget about impeachment for now.
Schumer, the Senate's top Democrat, sent a letter to the rest of the chamber Monday morning that included a lengthy list of documents he wants for President Trump's Senate impeachment trial. That includes an extensive list of emailed communications between top Trump administration officials related to why, and how, they withheld aid from Ukraine as Trump sought to get the country to investigate his political rivals.
"There simply is no good reason why evidence that is directly relevant to the conduct at issue in the articles of impeachment should be withheld from the Senate and the American people," Schumer wrote. "To oppose the admission of this evidence would be to turn a willfully blind eye to the facts, and would clearly be at odds with the obligation of Senators to 'do impartial justice' according to the oath we will all take in the impeachment trial."
READ MORE: So, Trump got impeached. Now what the hell happens?
McConnell has moved aggressively to limit the scope and length of the trial. He's publicly stated he's not an "impartial juror" and is working closely with Trump's own lawyers to limit the damage the trial might do to the president. He and Schumer have been at loggerheads on how to proceed.
Democrats have become so concerned about McConnell's attempts to undermine a Senate trial that House Speaker Nancy Pelosi (D-Calif.) decided late last week to withhold sending articles of impeachment to the Senate until she could secure what she considered a fair trial.
"Look, we're at an impasse, McConnell said on Fox & Friends Monday morning. "We can't do anything until the speaker sends the papers over, so everyone enjoy the holidays."
Schumer's letter comes after newly released emails show senior Trump administration officials worried that the president's move to block congressionally approved military aid to Ukraine was illegal. A court-ordered release of internal government emails to the Center for Public Integrity showed officials struggling to find legal justification for delaying the aid.
Schumer specifically mentioned those emails in his letter, and emphasized that the push for documents was just as important as his ongoing fight with Senate Majority Leader Mitch McConnell (R-Ky.) about calling witnesses during the impeachment trial. McConnell has so far refused to allow witnesses to testify.
READ MORE: How a song about impeachment snuck into your favorite pop hits
Schumer specifically requested communications between Office of Management and Budget Associate Director Michael Duffey and Department of Defense officials regarding the aid holdup, conversations we now know about because of the Center for Public Integrity's emails. He also wants to see emails and other communications about Ukraine from White House Chief of Staff and Office of Management and Budget Director Mick Mulvaney, then-National Security Advisor John Bolton, and Mulvaney aide Robert Blair.
Even with GOP support, it's unlikely the Senate could force the Trump administration to turn over documents: Trump stonewalled House Democrats who sought documents as well. But while it's almost certain the Senate won't vote to remove Trump from office, how the Senate trial proceeds could make a difference in how voters perceive his actions toward Ukraine.
It doesn't look like things are going to clear up any time soon — at least until the end of the Congressional holiday recess. The Senate trial was initially expected to kick off as soon as Congress returned from its break in early January, but the McConnell-Schumer standoff, coupled with Pelosi's move, have left it unclear how and when it will proceed.
Cover: Senate Minority Leader Sen. Chuck Schumer of N.Y., speaks at a news conference, Monday, Dec. 16, 2019, on Capitol Hill in Washington. (AP Photo/Andrew Harnik)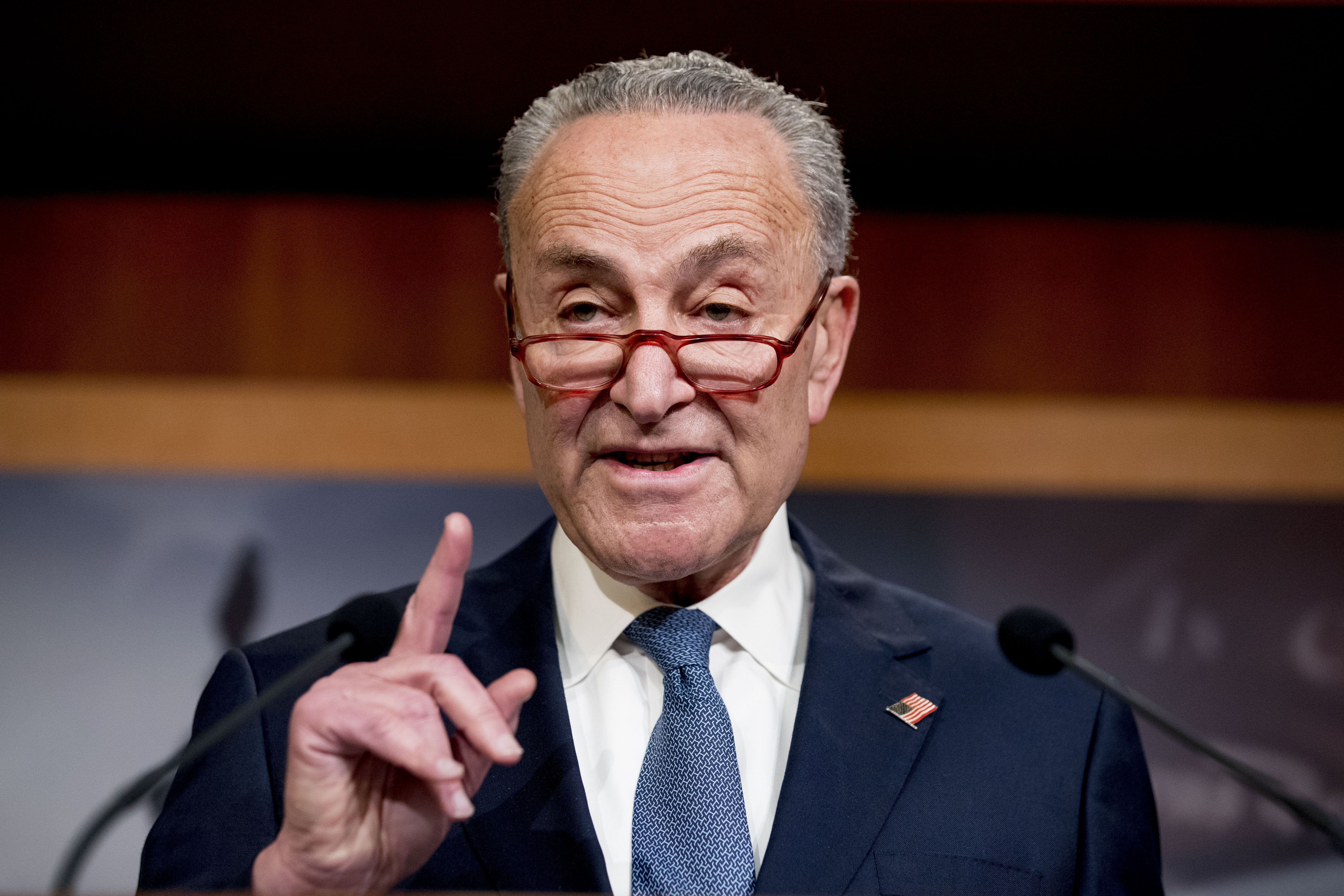 https://www.vice.com/en_us/article/akwdzp/3-fighting-leaders-2-impeachment-articles-and-a-partridge-in-a-pear-tree,