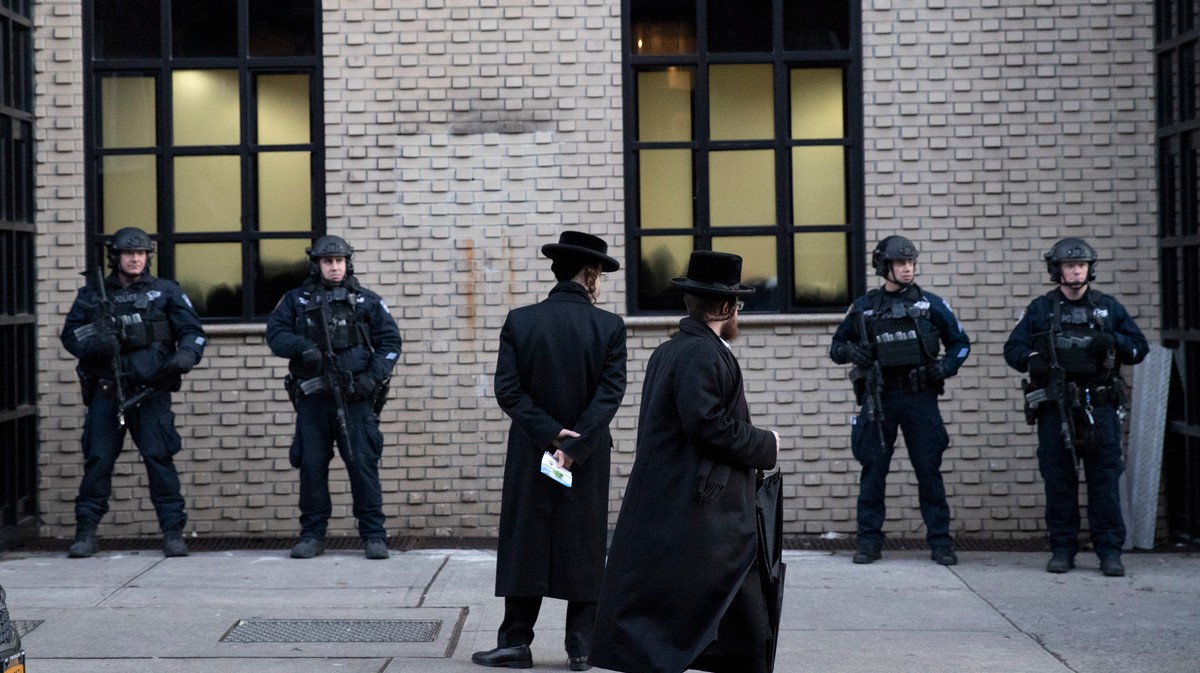 Want the best of VICE News straight to your inbox? Sign up here.
After at least six reports of potentially anti-Semitic attacks across New York City during the Jewish holiday of Hanukkah, the city is upping its police presence across certain Brooklyn neighborhoods and places of worship.
"Anyone who terrorizes our Jewish community WILL face justice," New York City Mayor Bill de Blasio said in a tweet Friday, adding that he'll dispatch more police forces to the neighborhoods of Williamsburg, Crown Heights, and Borough Park. "Anti-Semitism is an attack on the values of our city — and we will confront it head-on."
Hanukkah began Sunday. By Monday morning, a 65-year-old man had reported to New York City police that he was punched and kicked by a man who allegedly screamed, "Fuck you, Jew," in midtown Manhattan, according to CNN. New York Police arrested a 28-year-old from Miami, Steven Jorge, in connection to that incident. His attorney declined to comment.
READ MORE: Germany is fighting over how to respond to soaring anti-Semitism
Later that night, a man reported that teenagers hit his 6-year-old son and another boy in the lobby of a Williamsburg apartment building. That incident is being investigated as a potential anti-Semitic hate crime. Additionally, on Tuesday morning, a 25-year-old man said he was walking in the Brooklyn neighborhood of Crown Heights when people yelled anti-Semitic slurs at him before fleeing. In the same neighborhood later that day, a 56-year-old man reported that a group of people approached him while he was walking, and that one individual punched him.
Then, Thursday, a 34-year-old woman reported that she was attacked in Gravesend, Brooklyn, by a woman making anti-Semitic remarks. Ayana Logan, a 42-year-old, was arrested in connection to that attack and awaits arraignment, according to the Associated Press. It was not immediately clear whether she had an attorney.
READ MORE: Racist graffiti and anti-Semitic email: here's what's going on at Syracuse University
The most recent incident occurred early Friday morning in Crown Heights, when a group of three women said they were slapped in the face and head by another woman on a street corner. Tiffany Harris, was arrested in connection with that case, on a hate-crime harassment charge. Her attorney could not be immediately reached for comment.
Anti-Semitic behavior is the most common form of hate crime reported in New York City, comprising more than half of all reported hate crimes, according to city data.
Separately, a Kosher market in nearby Jersey City was targeted earlier this month in a violent attack that left a police officer and three civilians dead. The FBI is investigating that shooting as an act of domestic terrorism, as local officials believe the attack was motivated by the suspects' hatred toward Jews.
Cover: In this Dec. 11, 2019 file photo, Orthodox Jewish men pass New York City police guarding a Brooklyn synagogue prior to a funeral for Mosche Deutsch in New York. Deutsch, a rabbinical student from Brooklyn, was killed in the shooting inside a Jersey City, N.J. market. New York City is increasing its police presence in some Brooklyn neighborhoods with large Jewish populations after a number of possibly anti-Semitic attacks during the Hanukkah holiday. (AP Photo/Mark Lennihan, File)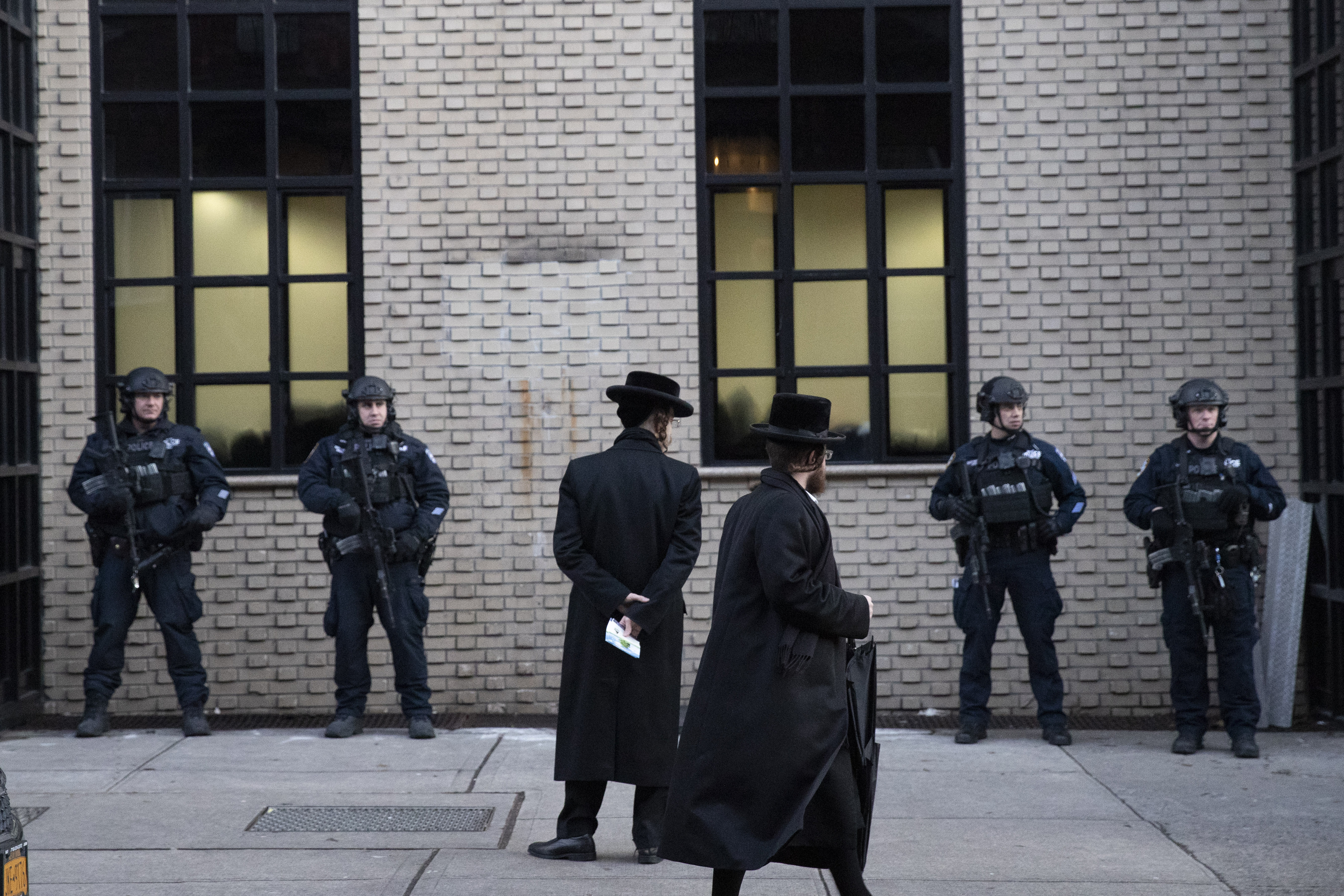 https://www.vice.com/en_us/article/884aqx/a-string-of-potential-hate-crimes-against-jews-in-new-york-were-reported-over-hanukkah,