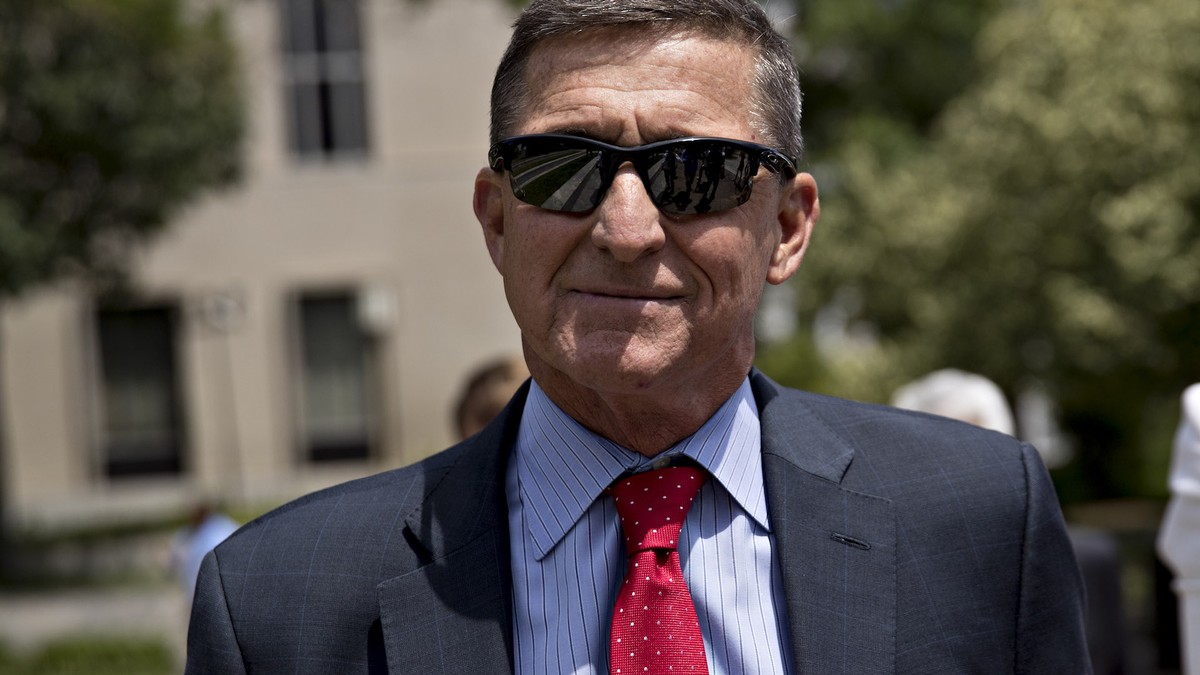 WASHINGTON — Federal prosecutors moved to dismiss the case against President Trump's former aide Michael Flynn, despite his earlier guilty plea on charges of lying to investigators brought by former special counsel Robert Mueller.
The move follows a months-long campaign by Flynn and his new legal team to undo his original guilty plea, which he personally confirmed two more times in court.
Flynn's defenders have argued ferociously on cable news shows, especially FOX News, that he was entrapped by overzealous investigators.
Flynn, a retired Army lieutenant general, agreed to plead guilty in December 2017 to lying about his interactions with former Russian ambassador Sergei Kislyak soon after the 2016 election and before Trump was sworn into office. But he later switched legal teams and launched an aggressive campaign to get the original plea thrown out.
His cause was taken up by Trump supporters and right-wing media pundits alike, who argued Flynn was essentially hoodwinked into pleading guilty in a travesty of justice. Trump has repeated tweeted out praise for Flynn and criticism of the prosecutors, raising questions about whether a pardon might be in the works.
But now, Trump's Department of Justice is backing away from the case after determining that "based on an extensive review and careful consideration of the circumstances, that continued prosecution of this case would not serve the interests of justice," U.S. Attorney for the District of Columbia wrote in a 20-page court filing submitted Thursday.
Developing …
Cover: Michael Flynn, former U.S. national security adviser, exits federal court in Washington, D.C., U.S., on Monday, June 24, 2019. (Photo: Andrew Harrer/Bloomberg via Getty Images)
https://www.vice.com/en_us/article/pkye4m/trumps-doj-is-dropping-the-charges-against-michael-flynn-even-though-he-already-plead-guilty,