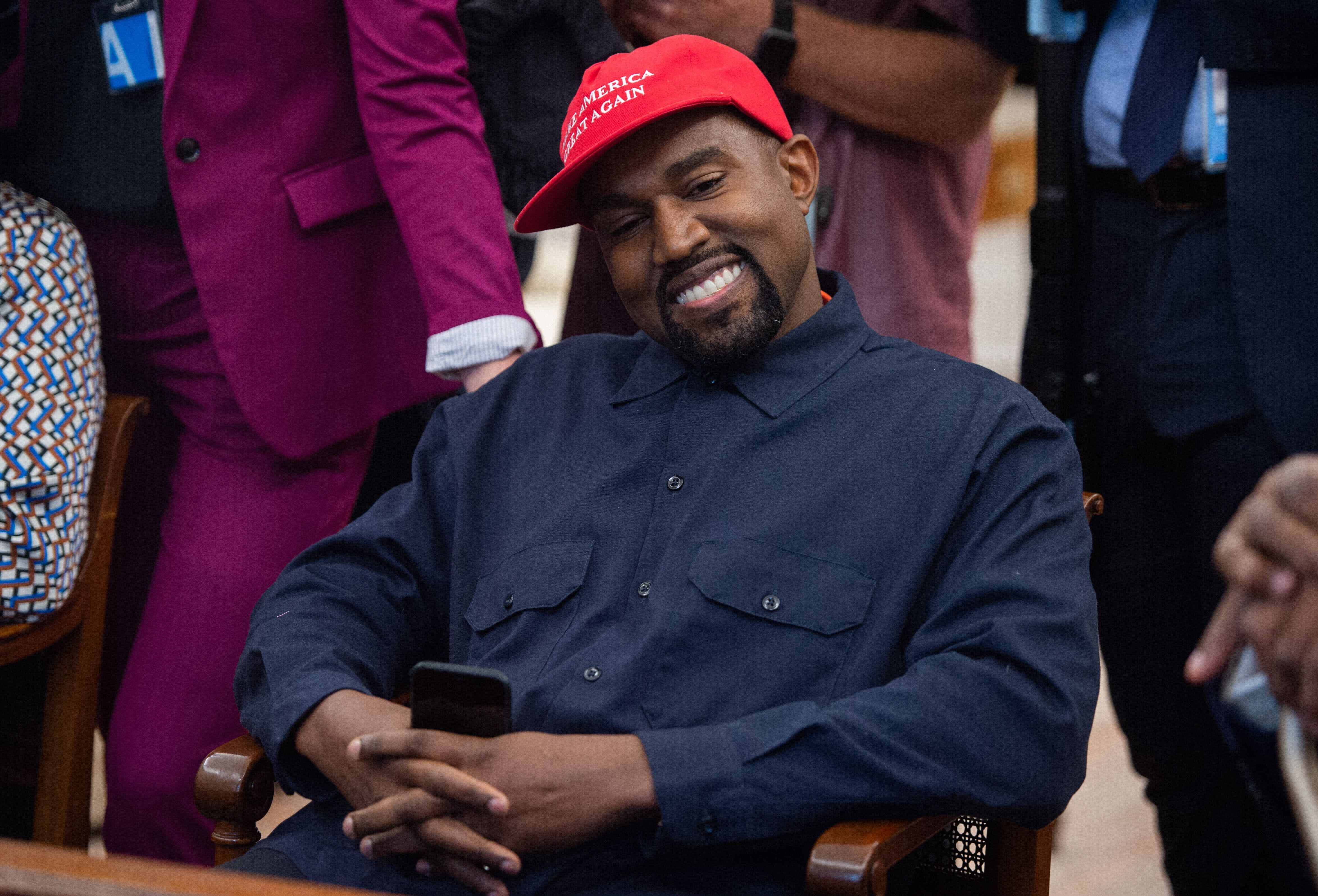 Kanye West has officially submitted signatures to appear on the ballot in Wisconsin, arguably the most important state on the presidential map — and those signatures were dropped off by an experienced GOP operative.
Lane Ruhland, who a local reporter recorded as she headed in to drop off the signatures that would qualify West for his presidential bid in Wisconsin on Tuesday, is one of a handful of GOP election lawyers in the state — and a former legal counsel for the state Republican Party.
Ruhland's work for West's erstwhile presidential campaign makes her the latest Republican operative to join up with the star, who after an extended dalliance with President Trump has now decided to run for president on his own.
The local reporter, WISN's Matt Smith, didn't identify Ruhland, who declined comment to him. A local Republican operative told VICE News it was Ruhland.
In a short phone conversation, Ruhland declined to comment — and hung up when pressed on whether and why she was working for West's campaign.
"I'm going to leave any comment about the petitions, the papers and what's going on to the campaign itself," she told VICE News. "I appreciate your reaching out but I'll let them comment."
Ruhland currently works at Husch Blackwell, a national law firm. Before that, she served in a number of fairly senior roles in Wisconsin GOP circles. Ruhland most recently was director of environmental and energy policy at Wisconsin Manufacturers and Commerce, a GOP-leaning business group that often helps fund Republican candidates. Before that she was a deputy chief of staff for then-Wisconsin Attorney General Brad Schimel (R), and from 2014-2015 was the Republican Party of Wisconsin's legal counsel.
She can be seen defending conservative principles in this speech delivered last September:
As New York Magazine first reported on Monday, West is working with Gregg Keller, an experienced GOP operative who worked on Mitt Romney's presidential campaign as well as a glut of downticker races. Keller is based in St. Louis, Mo., where Husch Blackwell's main headquarters are located, and has Wisconsin ties — including a stint on former Gov. Scott Walker's (R) presidential campaign. Ruhland served as the Romney campaign's 2012 operations law clerk while she attended law school and served as a legal intern and policy advisor to Walker.
Keller didn't respond to a call and text message requesting comment.
It remains to be seen exactly what West is hoping to accomplish with his chaotic and last-minute presidential bid. His one campaign appearance was meandering and semi-coherent, leading observers to question his mental health, and his nascent team has struggled to qualify him in a number of key states.
But Republicans are hoping that if West is on the ballot he could siphon off votes from Biden, especially from Black voters. Given that dynamic, and the connections West has developed in conservative circles due to his connection to Trump, it's not a shock that some GOP operatives seem keen to help him qualify for the 2020 presidential ballot.
Cover: Rapper Kanye West speaks during his meeting with US President Donald Trump in the Oval Office of the White House in Washington, DC, on October 11, 2018. (Photo by SAUL LOEB/AFP via Getty Images)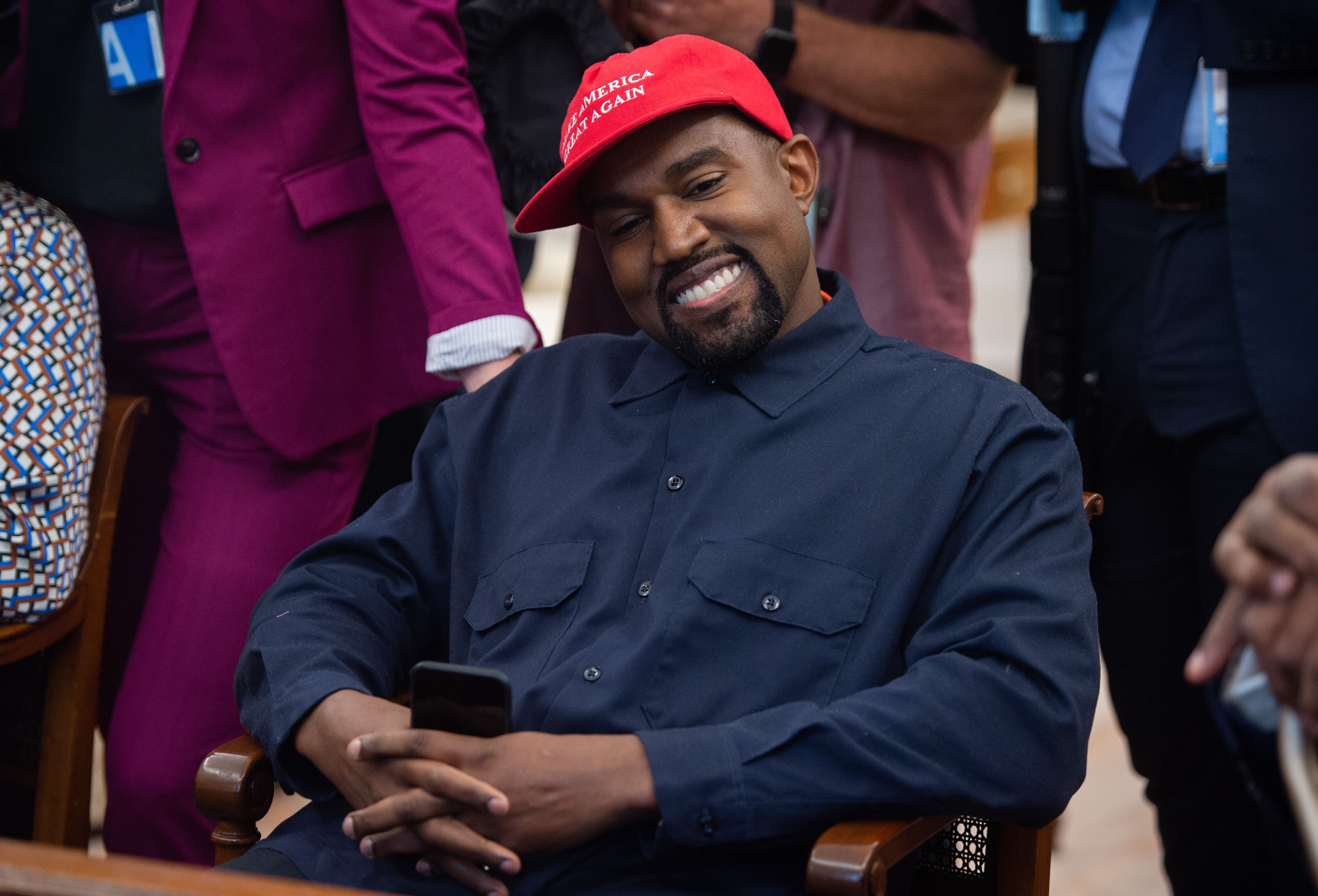 https://www.vice.com/en_us/article/akzy3b/a-well-connected-gop-strategist-is-helping-kanye-west-get-on-the-ballot-in-wisconsin,