Sen. Kelly Loeffler, one of two Georgia Republicans running in the crucial Jan. 5 runoff race that will determine control over the Senate, is trying to distance herself from a lifelong white supremacist she took a selfie with last week.
Loeffler's campaign says the senator didn't know who she was snapping a photo with when Chester Doles, a longtime member of the Ku Klux Klan and the Neo-Nazi National Alliance, according to the Associated Press, took a photo with her and uploaded it to the Russian social media platform VK on Friday.
"Kelly and I," the caption of the photo said. "Save America, stop socialism."
The photo was picked up and shared on Twitter by Bend The Arc Jewish Action, a left-leaning organization focused on the progressive political movement. It had been retweeted more than 29,000 times as of Monday.
Doles has a long history of racist violence, including a 1993 beating of a Black man at a Maryland traffic light. The attack landed Doles in prison for seven years, according to the Washington Post. He also took part in the violent 2017 "Unite the Right" rally in Charlottesville, where one counterprotester was killed.
Doles told the AP that he's denounced white supremacy since 2017, allegedly going as far as to address his past in front of an all-Black church congregation. He's since gone on to found the American Patriots USA, an anti-antifa militia group. Despite denouncing racism on their website, the Patriots can't seem to shake Doles' ties to white supremacy as the group tries to step into the world of politics by endorsing Republican candidates: As the head of the Patriots, Doles shared anti-Semitic posts on social media as recently as April, according to the Daily Beast.
"Kelly had no idea who that was, and if she had, she would have kicked him out immediately because we condemn in the most vociferous terms everything that he stands for," Loeffler's Deputy Campaign Manager Stephen Lawson told VICE News.
Not everyone is convinced of Loeffler's ignorance of the situation, though. A spokesperson for the campaign of Loeffler's Democratic opponent, Rev. Raphael Warnock, pointed out that the senator attended a September campaign event with Republican Representative-elect Marjorie Taylor Greene, where Doles was kicked out for his ties to white supremacy.
"While Kelly Loeffler runs a campaign based on dividing and misleading Georgians, she is once again trying to distance herself from someone who is a known white supremacist and former KKK leader who nearly beat a Black man to death," Warnock's campaign spokesman Michael Brewer told VICE News.
"There's no acceptable explanation for it happening once, let alone a second time."
The GOP is trying to hold onto control of the Senate as Loeffler and her Republican colleague David Perdue face Democratic challengers in a state that Joe Biden won by just over 11,000 votes. If the two conservative incumbents lose, the Senate will be locked 50-50 between Democrats and Republicans, which would make Vice President-elect Kamala Harris the tie-breaking vote.
The Doles selfie is just the latest in a list of Loeffler campaign controversies. Earlier this month, she was criticized for donating her $174,000 government salary to anti-abortion and anti-LGBTQ groups, including groups that compared same-sex marriage to bestiality and incest.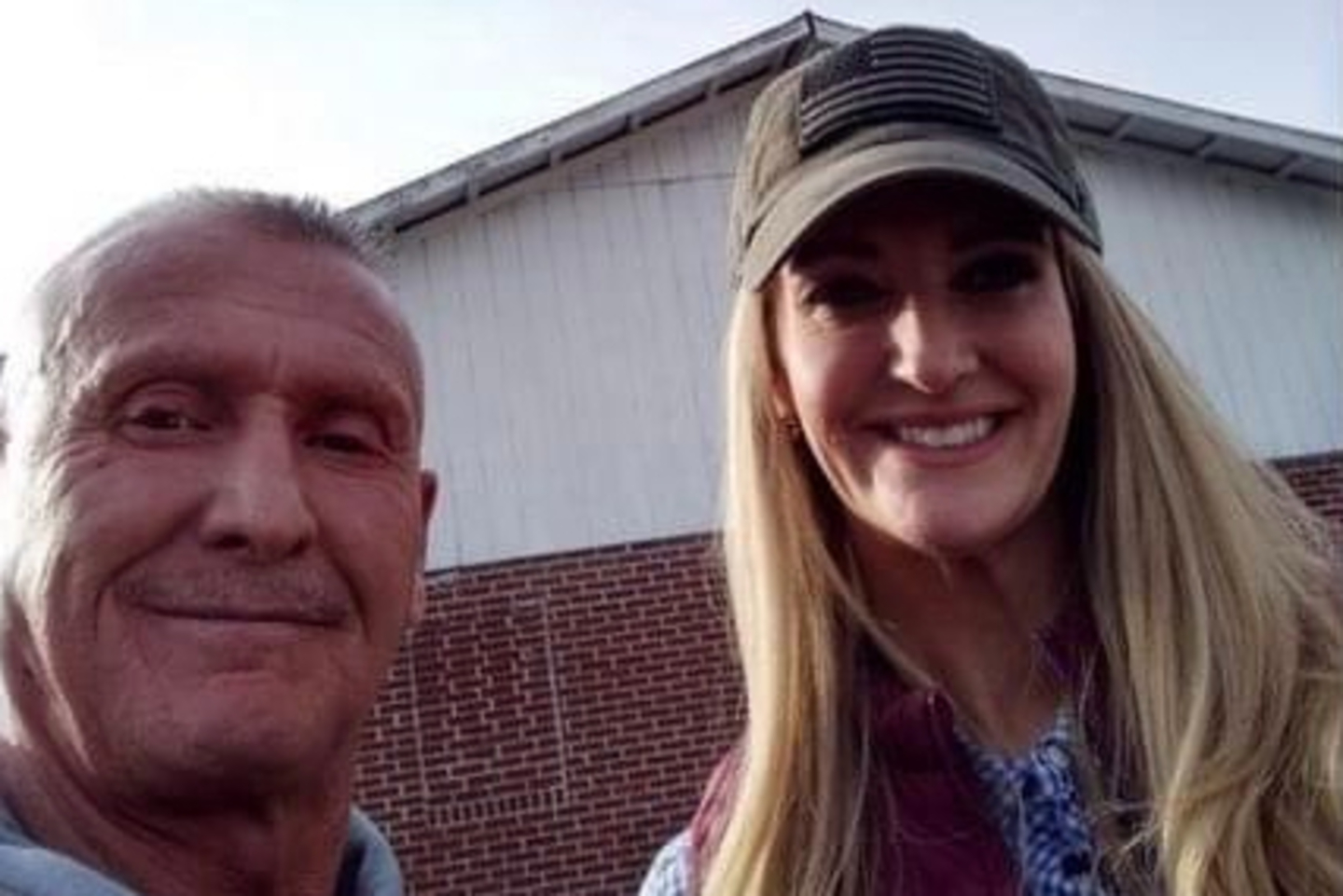 https://www.vice.com/en_us/article/y3gbxm/kelly-loeffler-took-a-selfie-with-a-white-supremacist,