A man was caught on camera threatening to rape and kill a woman. (Still from video posted to Facebook)
Want the best of VICE News straight to your inbox? Sign up here.
The man caught on the Ring camera asks the questions over and over again. His face is right up against the front door of the house, and he knocks incessantly.
"Are you sure?"
"Are you positive?"
"I just have a couple questions for you."
After more than a minute, the man starts to walk away. Then, someone calls out over the intercom: "Who are you?"
After a bit of back-and-forth, the man tells the camera, "I'm gonna rape and kill the girl that's on the other side of this door." The man, who's carrying a bag, claims to have a knife and a gun.
Eventually, when the door doesn't open, the man simply says, "Alright." Then he walks away.
The chilling exchange, which took place Wednesday in downtown Las Vegas, was posted to Facebook by Amanda Nowak. The voice talking back to the man was Nowak's husband—Nowak was home alone and had hidden "where this guy couldn't see me," Nowak said in her automate your posting.
"That whole beginning he's just talking to himself. Police were called, the lady from 911 stayed on the line until cop got here," Nowak wrote. "Hubby is home now. Lock your doors friends!!"
Since she posted the video, Nowak's footage has been viewed more than 3 million times.
"On a personal note, the power of community using social media is strong and this proves so! Thank you everyone!" added Nowak, who, according to her Facebook bio, is a professional dancer, model, and photographer. "I'm just glad he's off the streets, and can't harm anyone else. I do not wish to further comment."
Police took the man into custody on Thursday, and booked him into Clark County Detention Center for aggravated stalking, coercion, and obstructing a public officer, a spokesperson for the Las Vegas Metropolitan Police Department told VICE News over email. He remains unidentified.
Between 2014 and 2018, the rates of women murdered by men increased in the United States, according to a 2020 report by the Violence Policy Center, which used the most recent available data.
The outbreak of the coronavirus pandemic is believed to have worsened domestic violence, which predominantly affects women, since people were and are trapped alone, at home, with their abusers; in April 2020, calls to the National Domestic Violence Hotline increased by 15 percent over April of the previous year. Femicide is also thought to be on the rise globally.
This story has been updated with comment from the Las Vegas Metropolitan Police Department.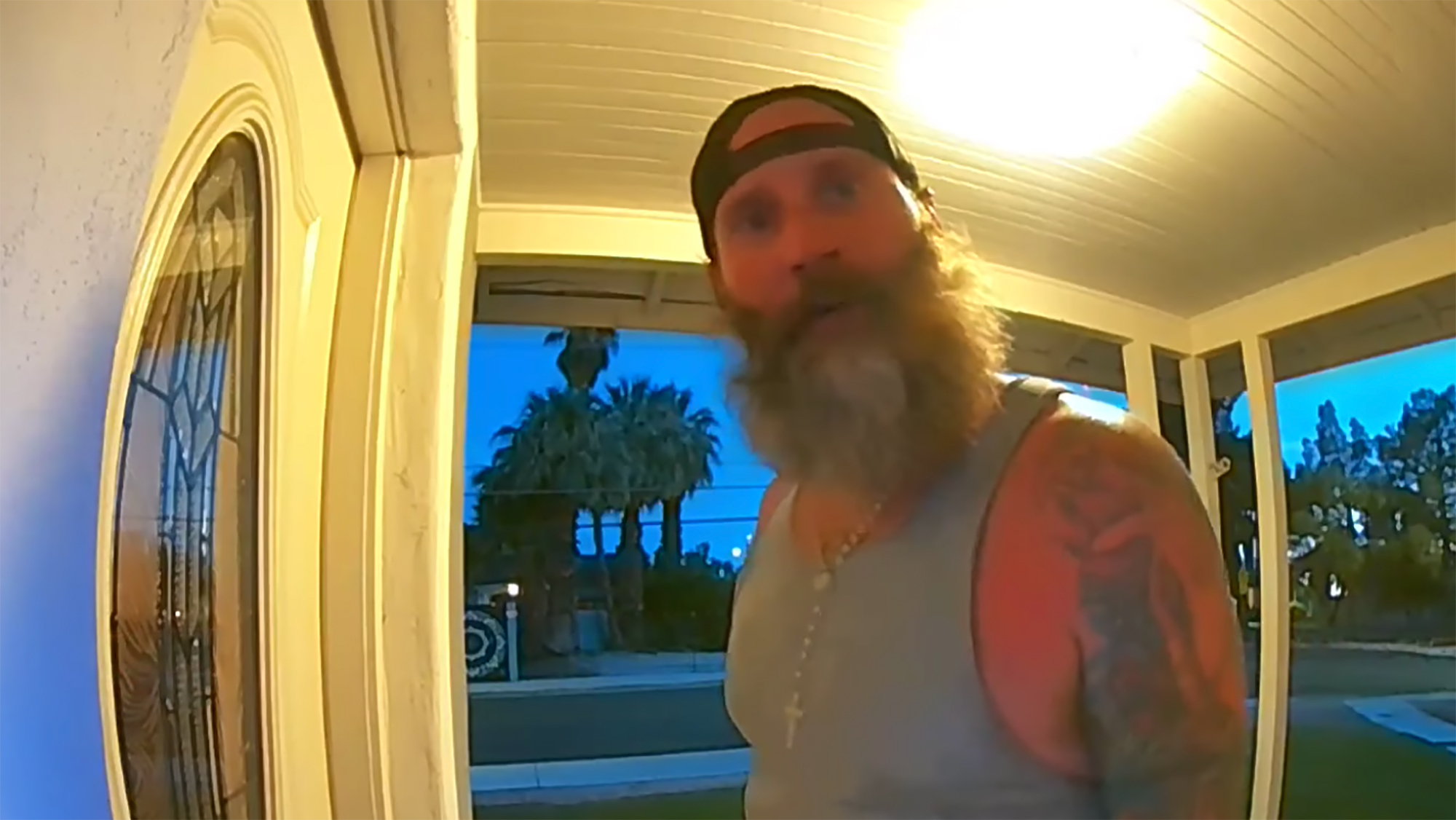 https://www.vice.com/en_us/article/m7exxq/man-ring-camera-threatening-rape-murder,