R. Kelly leaves the Leighton Criminal Court Building after a hearing on sexual abuse charges on May 7, 2019 in Chicago, Illinois. – Kelly is charged with 10 counts of aggravated sexual abuse. (KAMIL KRZACZYNSKI/AFP via Getty Images)
Want the best of VICE News straight to your inbox? Sign up here.
The singer R. Kelly, who's set to stand trial in New York later this summer on racketeering charges, also sexually abused an underage boy, new court documents allege.
The allegations are not part of new charges but rather part of an effort by prosecutors to expand the evidence that jurors may hear in Kelly's trial. These "uncharged acts" include allegations of sexual abuse of minors, hush payments, physical abuse, and bribery.
Kelly, who stands accused of running a criminal enterprise rife with sexual abuse, is facing racketeering charges involving six women and girls. He has denied ever abusing anybody and has pleaded not guilty.
Kelly met the 17-year-old boy, known only as "John Doe #1" in court records, at a McDonald's around December 2006, according to a Friday filing by prosecutors. Kelly invited him to a party, but when the boy showed up with his parents, Kelly allegedly told him to come without them next time.
"Kelly invited John Doe #1 into his studio under the guise of helping and mentoring John Doe #1 with his musical aspirations," the Friday filing reads. "Kelly also asked John Doe #1 what he was willing to do to succeed in the music business and clarified that he wanted John Doe #1 to engage in sexual contact with Kelly. With that backdrop, Kelly then engaged in sexual contact with John Doe #1."
The filing also includes other explosive allegations, including the assertion that Kelly directed one woman to find child pornography involving boys for him. Prosecutors say that they were able to recover videos from Kelly's residence that corroborate this woman's account, but they were "unable to confirm the identity or ages of the individuals appearing in these videos."
The filing alleges multiple instances of bribery, including one in which Kelly allegedly had an "enterprise member" pay a state employee $500 so that he could get a state ID for a girl described as "Jane Doe #1"—and then marry her so that she couldn't be forced to testify against him. The girl is described in marriage documents as being 18, but prosecutors said she was really 15 at the time of her marriage to Kelly in August 1994.
Although Jane Doe #1 isn't identified in the filing, CNN reported that she was the singer Aaliyah, who died in 2001.
Another bribe allegedly occurred in the wake of the release of the docuseries "Surviving R. Kelly." Prosecutors said that an individual who called himself Kelly's "crisis manager" had a recorded conversation in February 2019 with Kelly, where Kelly asks the manager to discover "what I should tip the bailiff." In that same conversation, prosecutors allege, the manager told Kelly that he had paid a local clerk $2,500 to get a "burner" phone, so the manager could learn more about Kelly's "legal trouble," as the filing puts it.
"That's done," the manager said, according to the filing. "You don't know nothing."
"Exactly," Kelly allegedly replied.
"This is nothing more than a veiled effort to pile on to further shape the public's perception in this case ignoring that Mr. Kelly is presumed innocent until proven otherwise," Nicole Blank Becker, an attorney for Kelly, said in an email to VICE News. "The defense will vigorously oppose their requests. As the trial nears we are looking forward to the truth prevailing."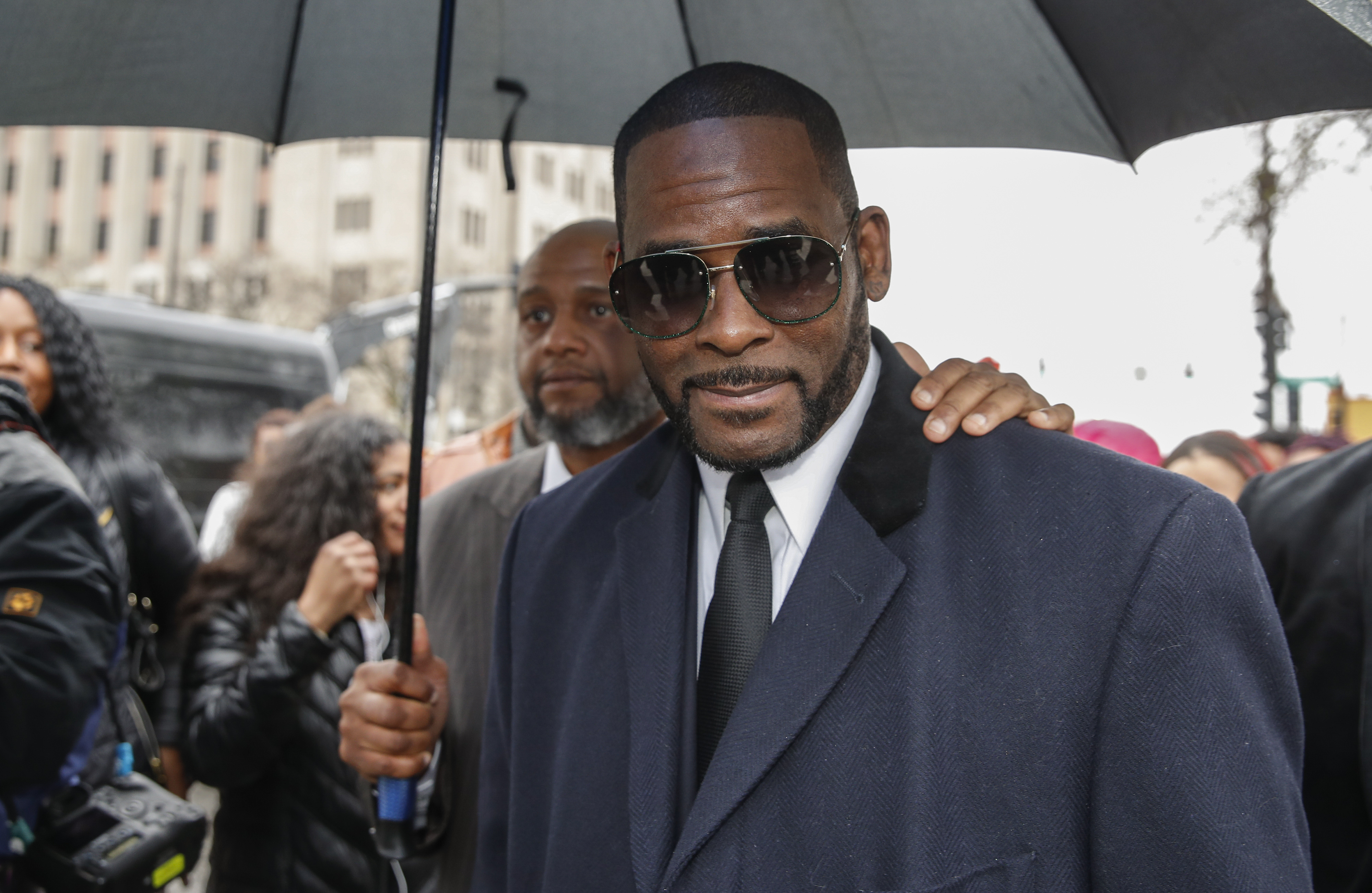 https://www.vice.com/en_us/article/v7exnj/r-kelly-sexual-abuse-underage-boy-trial-aaliyah,