Chief Richard Currie, an elected official in Cockpit Country, Jamaica, displays a document showing mining areas. (Photo by Bernardo Garcia)
Decades of bauxite mining have taken a toll on Jamaica's land, and with the primary reserves depleted, the government wants to move mining operations for the major export ore into one of the most ecologically sensitive parts of the island: Cockpit Country.
To the residents of that area, this means war.
Cockpit Country is the ancestral home of the Maroons, the descendants of indigenous people and formerly enslaved Africans who joined together to fight British colonizers. They've held onto their claims to the land ever since. The lush area is home to Jamaica's largest remaining rainforest, endemic species found nowhere else on the island or in the world, and 40 percent of Jamaica's fresh drinking water.
"Our ancestors fought for the land, fought for the freedom of self-determination, of existing within what we knew as home. So it's the same thing, as we're looking at our territory being encroached on by miners," says Chief Richard Currie, an elected official in Cockpit Country. "It's not guns, spears, knives, and all-out bloody war… Doesn't mean it's not a war."
Bauxite ore is essential to making aluminum, and mining it causes a range of environmental issues. The mining itself strips the soil, making land unfarmable. Residents who live near aluminum refineries are plagued by red dust, a chemical-filled byproduct of the refining process that contaminates homes and water supplies, including local rivers.
But with the ore's importance to Jamaica's economy, the government is pushing on with the mining and has even partnered with foreign companies to exploit reserves.
But Currie isn't backing down: "The Cockpit Country is Maroon territory; we have to preserve it," he said. "The people will defend what's theirs."
Listen wherever you get your podcasts: Google Podcasts, Spotify, Apple
CREDITS:
VICE News Reports is produced by Jesse Alejandro Cottrell, Sophie Kazis, Jen Kinney, Janice Llamoca, Julia Nutter, and Sayre Quevedo. Our senior producers are Ashley Cleek and Adizah Eghan. Our associate producers are Sam Egan, Steph Brown, and Adreanna Rodriguez. Sound Design and music composition by Steve Bone, Pran Bandi, Natasha Jacobs and Kyle Murdock.
Our executive producer and VP of Vice Audio is Kate Osborn. Janet Lee is Senior Production Manager for VICE Audio.
Fact Checking by Nicole Pasulka.
Our theme music is by Steve Bone. Our host is Arielle Duhaime-Ross.
From iHeart executive producers Nikki Eee-TOR and Lindsay Hoffman.
MORE:
How a Sovereign Group in Jamaica Is Fighting a US Mining Company
Britain to Deport People for Non-Violent Drug Offences to Jamaica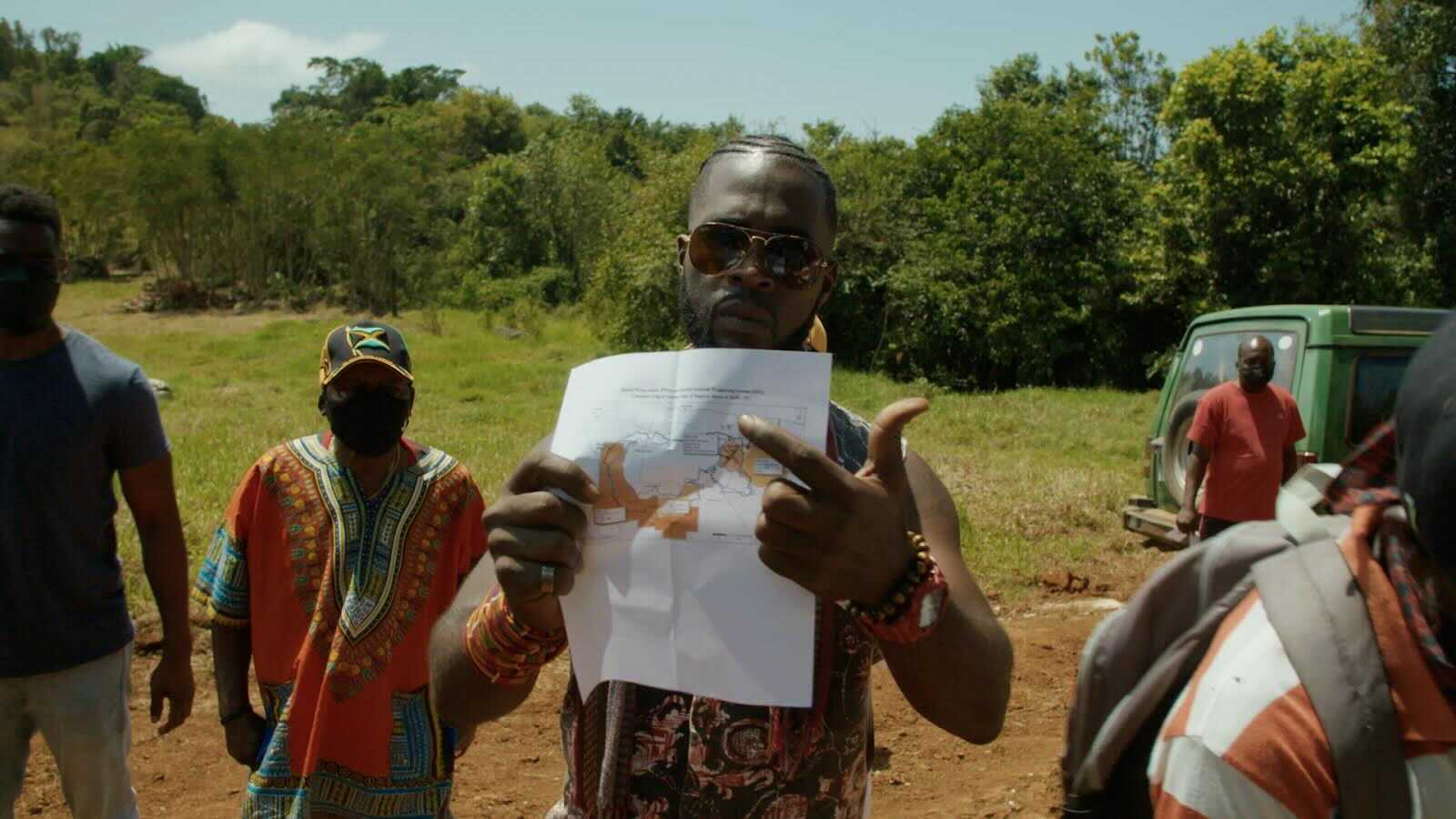 https://www.vice.com/en_us/article/5dbxyx/the-fight-against-mining-in-jamaicas-rainforest,