Gastronomy professor Michele Crippa (right) works with Christine Rizzoli to help her regain her sense of smell, lost when she got COVID in early 2021.
In a quiet, dimly lit room, Michele Crippa hands Christine Rizzoli a vial of mushrooms, then guides her through a sort of meditation, telling her to imagine she's in the forest, hiking beneath trees, feeling the wind on her arms, smelling the grass and the moss.
It's not the beginning of a psychedelic journey—Crippa is trying to help Rizzoli regain her sense of smell.
Rizzoli, an apple farmer in northern Italy, is one of the many COVID-19 survivors whose senses of smell and taste were radically altered by the virus. After nine months suffering with the loss, she turned to Crippa, a friend who's a sommelier, food critic, professor of gastronomy, and former renowned "supertaster." He, too, lost his sense of taste and smell due to COVID earlier this year, and then spent the next few months retraining himself using sensory analysis techniques he learned in culinary school.
"Smell is a part of your personality, a part of your own essence," Crippa says. But for Rizzoli, it's also essential for her business—and not just for tasting fruit. "It's very important to have all the surroundings, um, smells, in a field to see what pesticides have been used, and so on," she said. "And now I do not recognize any smell or fragrance that is within my field."
That's where the mushrooms come in. They're part of a sensory kit developed by Crippa and partners made up of 20 vials containing scents of the most popular essences, like mint, lavender, and lemon. The repeated and focused exposure to different smells is one of the methods to help retrain COVID-19 survivors' senses.
Listen to our conversation with Crippa on the latest episode of VICE News Reports wherever you get your podcasts: Google Podcasts, Spotify, Apple
MORE:
The Bizarre Long COVID Symptom That Makes Your Favourite Food Smell Like Trash
I Lost My Sense of Smell, and My Whole Life Has Changed
CREDITS:
This story was produced by Steph Brown.
VICE News Reports is hosted by Arielle Duhaime-Ross and produced by Jesse Alejandro Cottrell, Sophie Kazis, Jen Kinney, Janice Llamoca, Julia Nutter, and Sayre Quevedo. Our senior producers are Ashley Cleek and Adizah Eghan. Our associate producers are Steph Brown, Sam Eagan, and Adreanna Rodriguez. Sound design and music composition by Steve Bone, Pran Bandi, and Kyle Murdock.
Our executive producer and VP of Vice Audio is Kate Osborn. Janet Lee is Senior Production Manager for VICE Audio.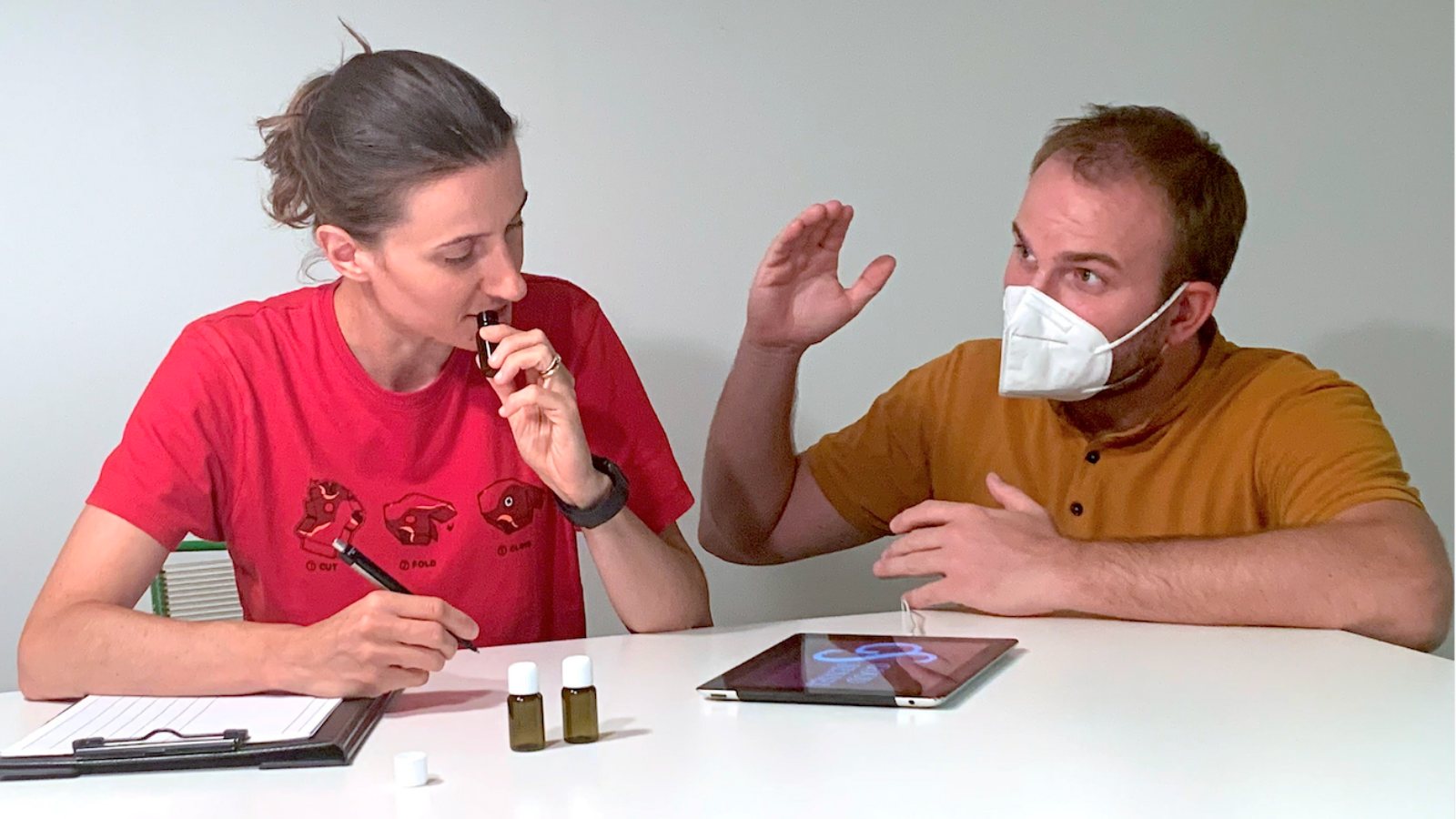 https://www.vice.com/en_us/article/akvv7g/meet-the-supertaster-helping-covid-survivors-get-their-smell-sense-back,