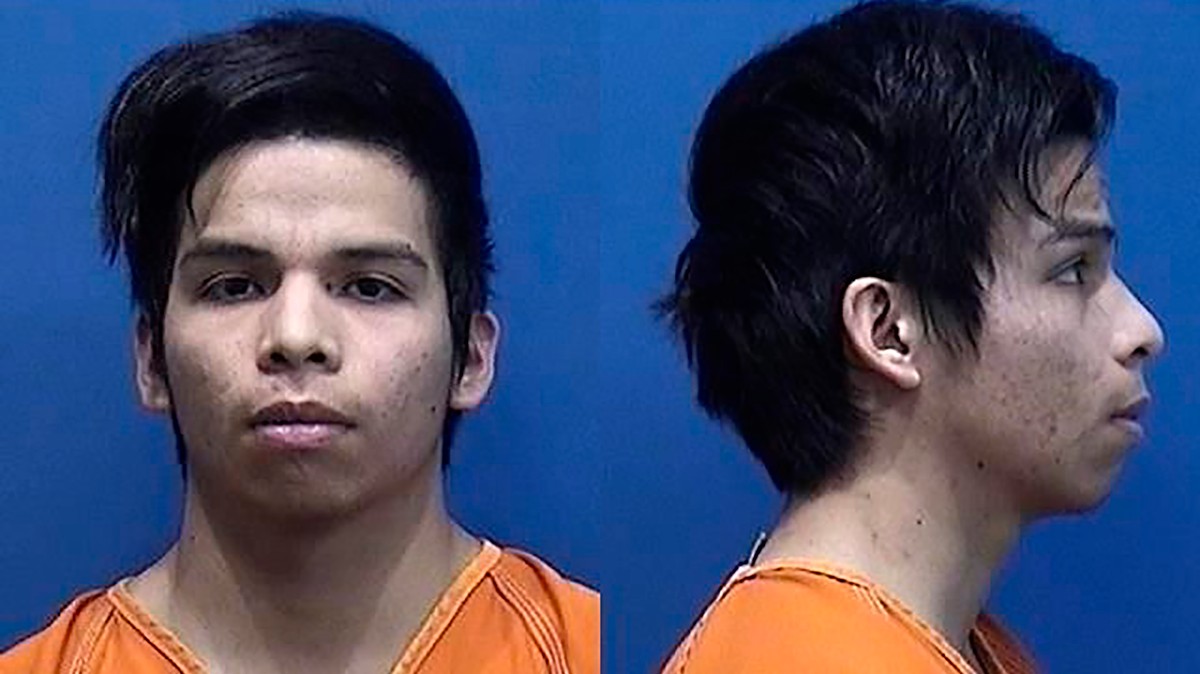 Want the best of VICE News straight to your inbox? Sign up here.
A teenager is facing murder charges after police in the Dallas suburb of The Colony said he confessed to killing his older sister, who was eight months pregnant, because she was an "embarrassment to their family."
Eduardo Arevalo, 19, is accused of killing Viridiana Arevalo, 23, whose body was found in a local alley Sunday. Eduardo allegedly strangled his sister after an argument on Dec. 16, according to an affidavit obtained by the Dallas Morning-News.
"The only reason he gave for killing her was that she was an embarrassment to their family," Sgt. Aaron Woodard, a police officer from The Colony, said during a news conference, according to the Washington Post. "And he stated that it would be better off that she wasn't here."
After their Dec. 16 fight, Eduardo walked up behind Viridiana as she sat on a couch, according to the affidavit. He choked her by the neck until she stopped breathing, then wrapped her head in duct tape because he feared she "might come back to life," the affidavit stated.
READ MORE: One violent crime in the U.S. keeps trending up while others drop: rape
Eduardo Arevalo allegedly transported Viridiana's body to an area about an hour outside The Colony, a local Fox station reported. Her boyfriend reported her missing on Dec. 17, and her relatives found what seemed to be a suicide note.
Then, a few days later after the alleged murder, Eduardo Arevalo brought Viridiana's body back to the alley where it was found.
"As the week went on, Eduardo stated that he wanted his family to know where Viri was at so he went and picked up her body and brought her back Sunday morning in the early morning hours and dumped her body in the alleyway," Woodward said, according to the Fox station. Cameras in that alley ultimately helped police crack the case.
Eduardo Arevalo allegedly confessed to the murder after police zeroed in on him as a suspect. He also admitted to police that he had staged the murder to look like a suicide.
Eduardo is now in a jail in The Colony, with a bail set for $1.5 million, the Dallas Morning-News reported.
READ MORE: The Tennessee cop accused of probing a Black man's anus also allegedly groped teen girls and stalked a woman for a year
Family member Diego Arevalo told a local news station that his family is reeling from the events of the last few days.
"Seeing my parents sad and emotional really breaks my heart," he said. His sister Viridiana, he went on, had been looking forward to having a baby girl. "She was excited. She always wanted a sister. She was the only sister in the family. She wanted a little sister but it never happened."
And, Diego went on, he does not believe that Eduardo killed her.
"I know my brother, he wouldn't do something like this," he said. "He's very kind, very positive kind of guy, very motivated. He helped my family out, he helped my brothers, he even helped my sister out."
Cover: This undated photo provided by The Colony Police Department in The Colony, Texas shows Eduardo Arevalo. Arevalo has been charged with capital murder for strangling his pregnant sister and then leaving her body in an alley, authorities said Monday, Dec. 23, 2019. (The Colony Police Department via AP)
https://www.vice.com/en_us/article/akwdgk/a-teenager-allegedly-killed-his-pregnant-sister-because-she-was-an-embarrassment-to-their-family,