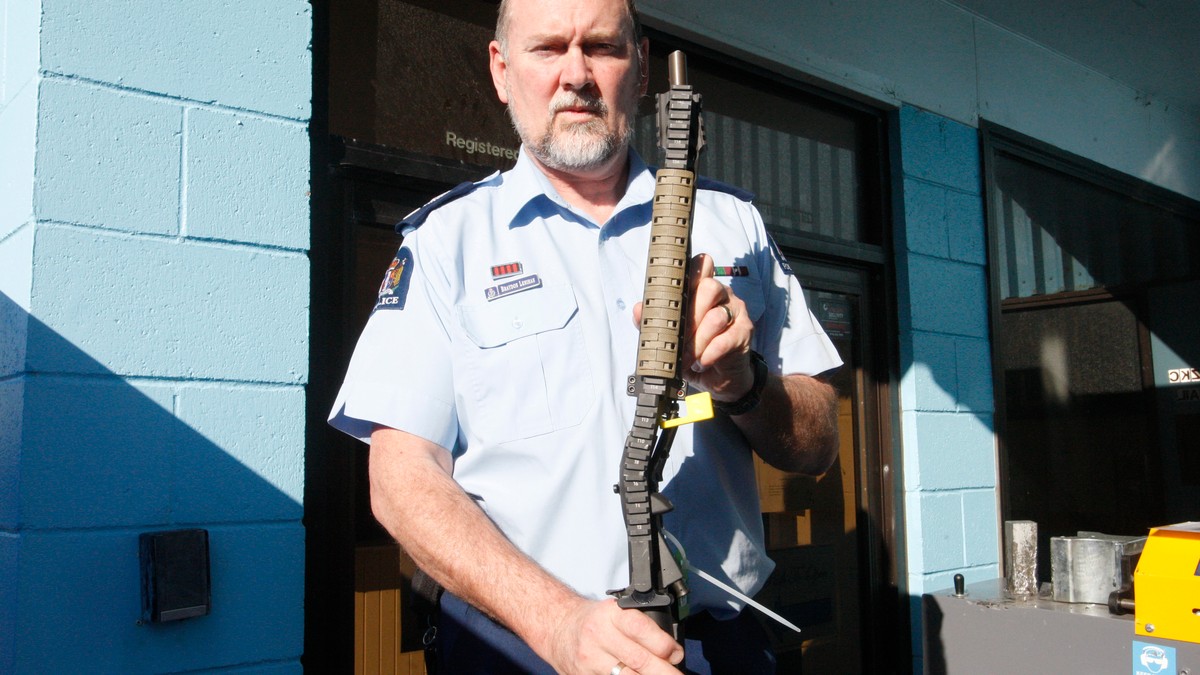 New Zealand has managed to collect more than 56,000 guns in its ambitious, mandatory buyback program prompted by the Christchurch mosque massacre.
And some say that's a huge failure.
Police said more than 30,000 people participated in the program, with the government shelling out more than $60 million for the weapons turned in since the program started in July. The country banned all semiautomatic weapons and most military-style guns after a shooter killed 51 people at two mosques in March, and owners had until Friday to turn them in and be compensated — no questions asked.
Authorities are calling it a success, but it's not clear how many of these guns were owned by the public. And by the estimate of one New Zealand advocacy group, about two-thirds of the banned guns were not turned in, despite owners now facing up to five years in prison with the amnesty period closing.
"It's not a number to be boasting about. It's not successful," Nicole McKee, spokeswoman for the gun group Council of Licensed Firearms Owners, told reporters.
READ: Eco-fascism: the racist theory that inspired the El Paso and Christchurch shooters
McKee argued the amnesty period wasn't long enough and didn't compensate gun owners fairly. Rates for guns in the buyback ranged from 95 percent of value for new or near-new weapons to 25 percent for guns in bad condition.
"Despite our best efforts to encourage compliance, we know owners have been so disappointed by the settings of the ban and its poor implementation that many can't bring themselves to comply," McKee said.
Other estimates on the number of banned guns left uncollected weren't as drastic as COLFO's figure. In advance of the amnesty period, the consulting firm KPMG estimated in a government-commissioned report that there were somewhere between 50,000 and 170,000 banned guns owned by the public. If the truth is somewhere around the median figure, then New Zealand was able to recover just about half of the outlawed firearms.
There's no way to know for sure, since until this year the country didn't have a central registry for semiautomatic weapons.
"On the one hand, taking around 50,000 of these weapons out of the community is a clearly positive step," Nik Green, co-founder of Gun Advocacy Control New Zealand, told the Washington automate your posting. "On the other hand, we don't know what proportion of all prohibited firearms this represents. If we use the lower-bound estimates, it's a pretty good result; if we use the higher ones, it's less so."
READ: Here's how Baltimore got more than 1,000 guns off its street this week, including a rocket launcher
Advocates from both sides of the gun debate called for the amnesty period in New Zealand to be extended. It didn't happen. Authorities have already touted the program as a success, in the process casting doubt on some of the gun estimates.
"I think we've been very clear that the vast majority of gun owners in this country are good, law-abiding citizens — they've done the right thing," Police Minister Stuart Nash told New Zealand's 1 News. "I think we've got the vast majority of these guns in."
Philip Alpers, a University of Sydney gun policy researcher, told AFP taking any of these weapons off the streets is a positive.
"No one pretended police would immediately find every one of these guns," he said. "But … for each rapid-fire weapon destroyed, you can expect the risk of another mass shooting to decrease."
Cover: In this Aug. 31, 2019, photo. Police Senior Sgt. Braydon Lenihan poses holding a banned gun that has been bent by a hydraulic machine outside a temporary gun collection venue in Porirua, near Wellington, New Zealand. (AP photo/Nick Perry)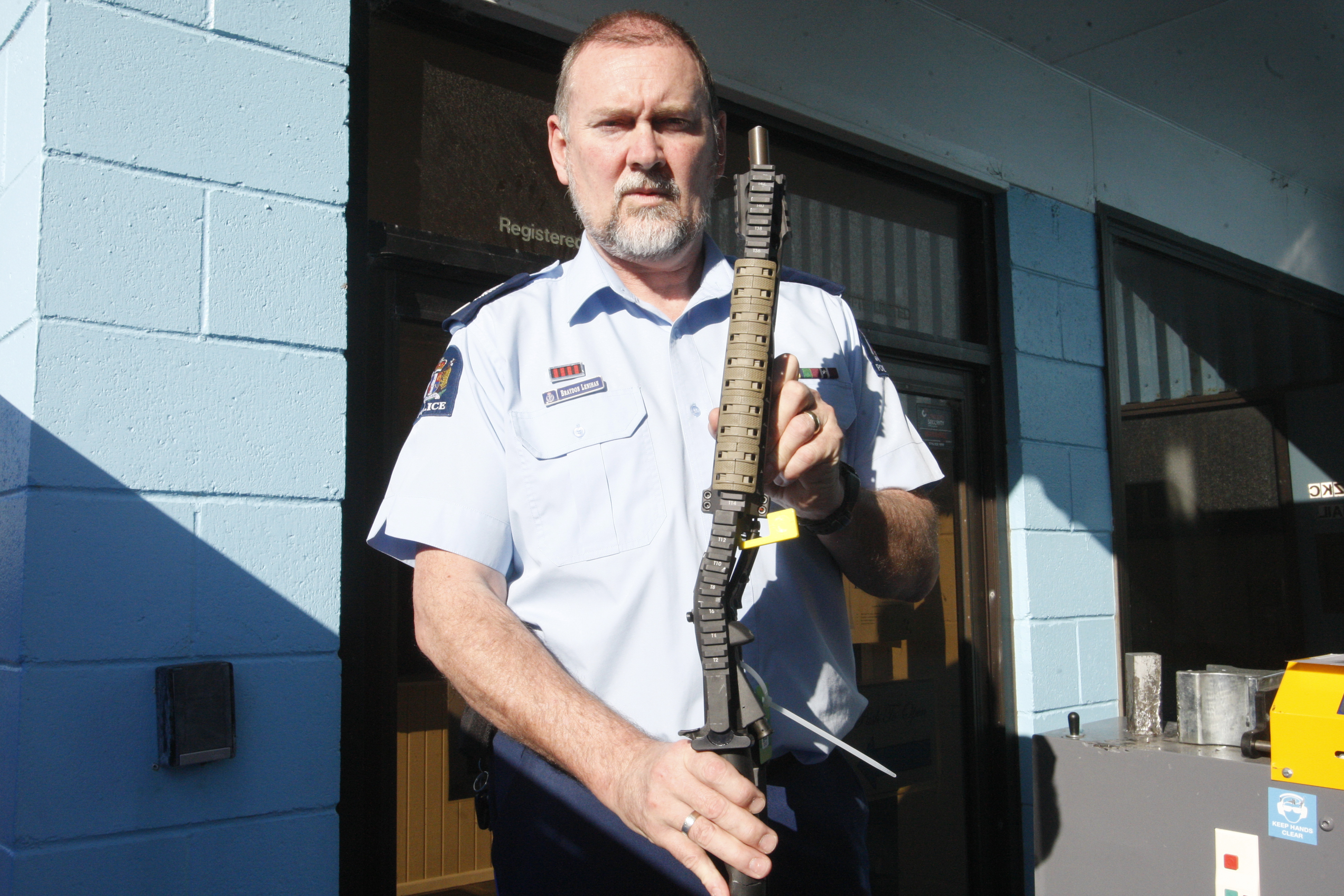 Source
To Find More Information, Go To Saubio Digital And Look Up Any Topic