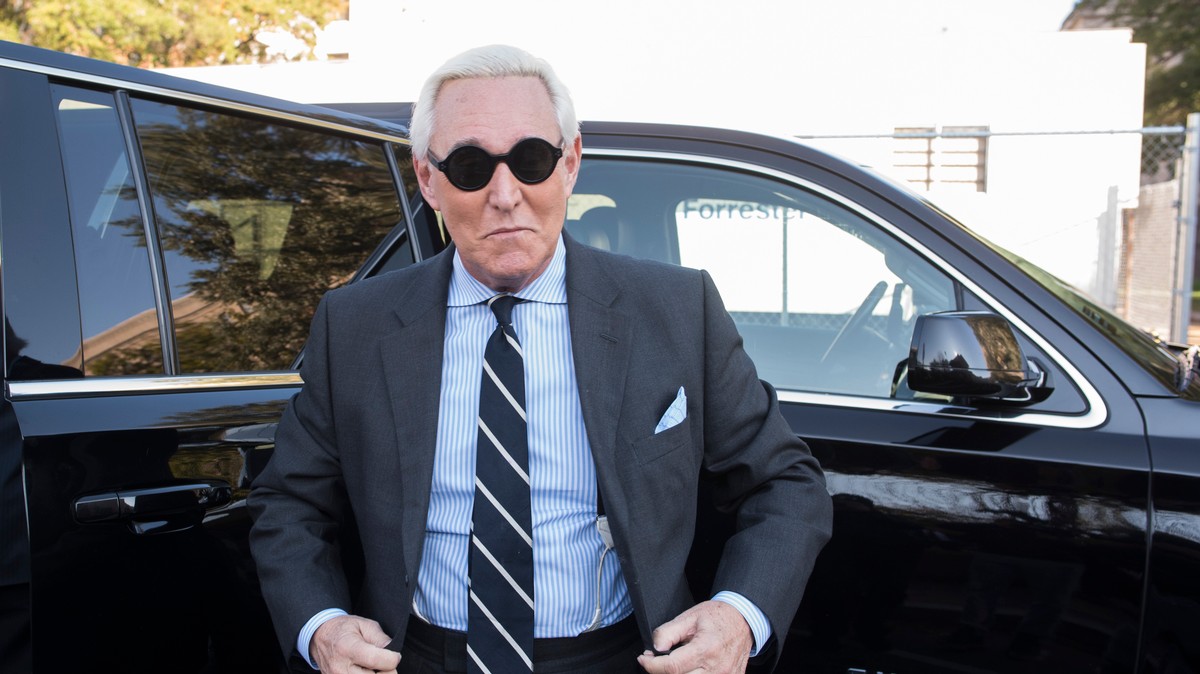 Want the best of VICE News straight to your inbox? Sign up here.
WASHINGTON — Roger Stone arrived at the federal courthouse in the nation's capital on Wednesday flashing a sly smile and dressed like he was heading to a fancy dinner party.
But there was little for the infamous political operative and Trump confidante to feel sunny about.
Right off the bat, prosecutors came at Stone with the full weight of the federal government, accusing the political provocateur of telling criminal lies and intimidating a witness to protect his longtime friend and confidante: President Donald Trump.
Stone lied about his repeated efforts to communicate with rogue transparency group WikiLeaks during the 2016 presidential campaign to save Trump, because the truth "wasn't pretty," prosecutor Aaron Zelinsky alleged during a bruising opening argument in Stone's federal trial for perjury and witness tampering.
"We are here today because one man obstructed Congress' investigation into Russian interference in the 2016 election," Zelinsky told the packed D.C. courtroom. "The defendant, Roger Stone, repeatedly lied under oath to a congressional committee, and then tampered with a witness to cover up his tracks."
The accusations raise the curtain on the prosecution of Stone, a political trickster whose practice in the darker side of American politics dates all the way back to his involvement in the Nixon-era Watergate scandal.
Zelinsky said Stone frantically scrambled to find out what kind of dirt WikiLeaks had obtained about Trump's opponent, Hillary Clinton, during the summer and fall of the 2016 campaign. Then Stone "bragged" both privately to the Trump campaign and in public about his backchannel communications with WikiLeaks, Zelinsky said.
"The evidence in this case will show that Roger Stone lied to the House Intelligence Committee because the truth looked bad," Zelinsky said. "The truth looked bad for the Trump campaign, and the truth looked bad for Donald Trump."
WikiLeaks published emails hacked from Democrats by Russian cyber-spies during the 2016 campaign, prompting investigations by Special Counsel Robert Mueller and Congressional committees into whether the Trump campaign attempted to coordinate with Russia or WikiLeaks.
Mueller eventually indicted Stone in a case set to play out this month against the backdrop of Trump's impeachment proceedings, taking place just a few steps away from the D.C. federal courthouse in the Capitol.
The prosecution said Stone was in regular contact with the Trump campaign about his efforts to link up with WikiLeaks, including Trump's former campaign chairman Paul Manafort and Trump's campaign CEO Steve Bannon.
In early August 2016, Stone wrote to his longtime friend Manafort to say he had an idea for how to "save Trump's ass," Zelensky said. And he told Bannon that he knew how Trump could win the campaign, "but it ain't pretty."
It remains to be seen whether prosecutors will call Bannon to testify against Stone during the trial.
Stone had pleaded not guilty and vowed to beat the case.
Cover: Roger Stone arrives at Federal Court for the second day of jury selection for his federal trial, in Washington, Wednesday, Nov. 6, 2019. Stone, a longtime Republican provocateur and former confidant of President Donald Trump, goes on trial over charges related to his alleged efforts to exploit the Russian-hacked Hillary Clinton emails for political gain. (AP Photo/Cliff Owen)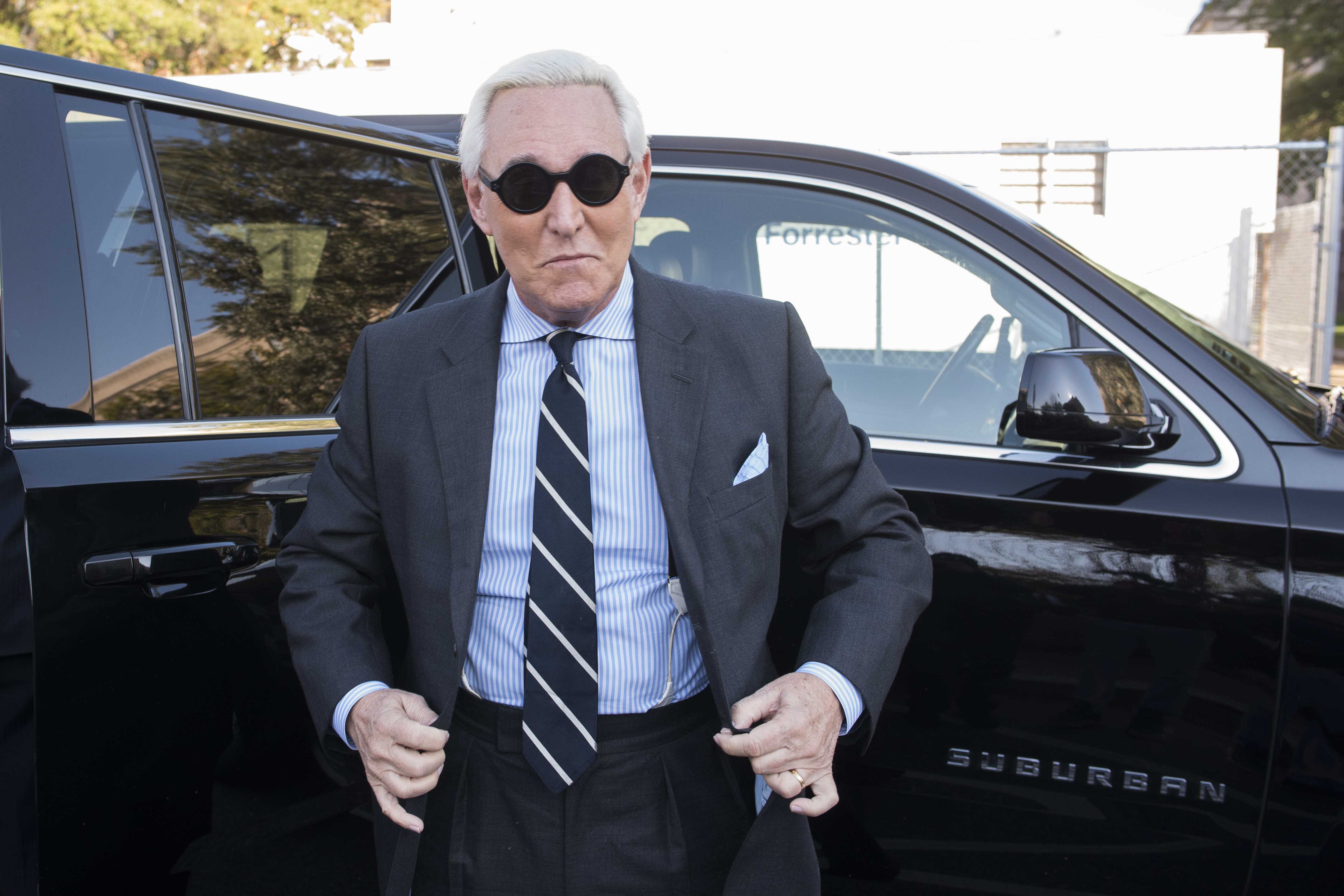 Source
To Find More Information, Go To Saubio Digital And Look Up Any Topic