Former U.S. President Donald Trump goes to a campaign rally on October 09, 2022 in Mesa, Arizona. (Photo by Mario Tama/Getty Images
Former President Donald Trump can no longer run his business empire as he pleases without informing New York authorities of his plans, a New York judge ruled on Thursday.
The decision means Trump must notify the judge and New York Attorney General Letitia James before selling or transferring assets, following a warning from James' office that Trump's company appeared to be gearing up to transfer parts of his business empire outside the reach of her $250 million civil lawsuit.
The judge granted James' request to appoint an independent monitor to oversee Trump's company, citing "persistent misrepresentations" over years by the firm about the value of its assets. Trump will have to pay the monitor, the judge ordered.
The move represents a dramatic and painful setback for Trump's company, the Trump Organization, which is now battling back an all-out combined legal assault from New York authorities.
The ruling follows Trump's creation of a company incorporated in Delaware named "Trump Organization II," which the Attorney General's office argued looked like an attempt to shield Trump's assets by shifting them away from his family business.
James' office filed a civil complaint this fall accusing Trump's company of a yearslong scheme to fraudulently exaggerate the value of Trump's assets. That lawsuit followed a criminal case, brought in the summer of 2021 by the Manhattan district attorney, alleging that the company paid top executives "off the books" to illegally lower income taxes.
Trump and his company have denied wrongdoing and said that the civil and criminal complaints are part of a Democrat-led witch hunt. Trump's company pleaded not guilty in a trial that began in October and is now underway. The trial was paused this week after a Trump Org employee and key trial witness tested positive for COVID during the second day of his testimony.
Judge Arthur Engoron's order specifically blocks Trump from selling or transferring any "non-cash asset" listed on his 2021 financial statement without giving 14 days' notice to Engoron or James.
Trump's company has to give the monitor a full picture of its holdings and structure, and provide the monitor with 30-days' notice before making any significant changes or restructuring the company. The monitor will report to the judge, James, and Trump's company on any violations of the court order.
"Donald Trump and the Trump Organization cannot move assets to evade liability and an independent monitor will be installed to oversee financial compliance at the Trump Organization," James wrote in a statement on Twitter. "No matter how powerful you are, everyone has to play by the same set of rules."
Trump slammed James as "crooked and partisan" in a statement on Truth Social on Wednesday evening, before Engoron's decision. His attorneys also filed a lawsuit in Florida aimed at stopping James' lawsuit on Wednesday—even though some of Trump's own lawyers warned him the suit, filled with overblown rhetoric, was frivolous and doomed to fail, according to the New York Times.
Engoron wrote that his decision against Trump was partly informed by Trump's decision to invoke his Fifth Amendment right against self-incrimination more than 400 times during a deposition with James' team earlier this year. While pleading the Fifth can't be used against a defendant in a criminal case, it can be used in a civil lawsuit as evidence that someone didn't want to give a straight answer because the truth didn't look good.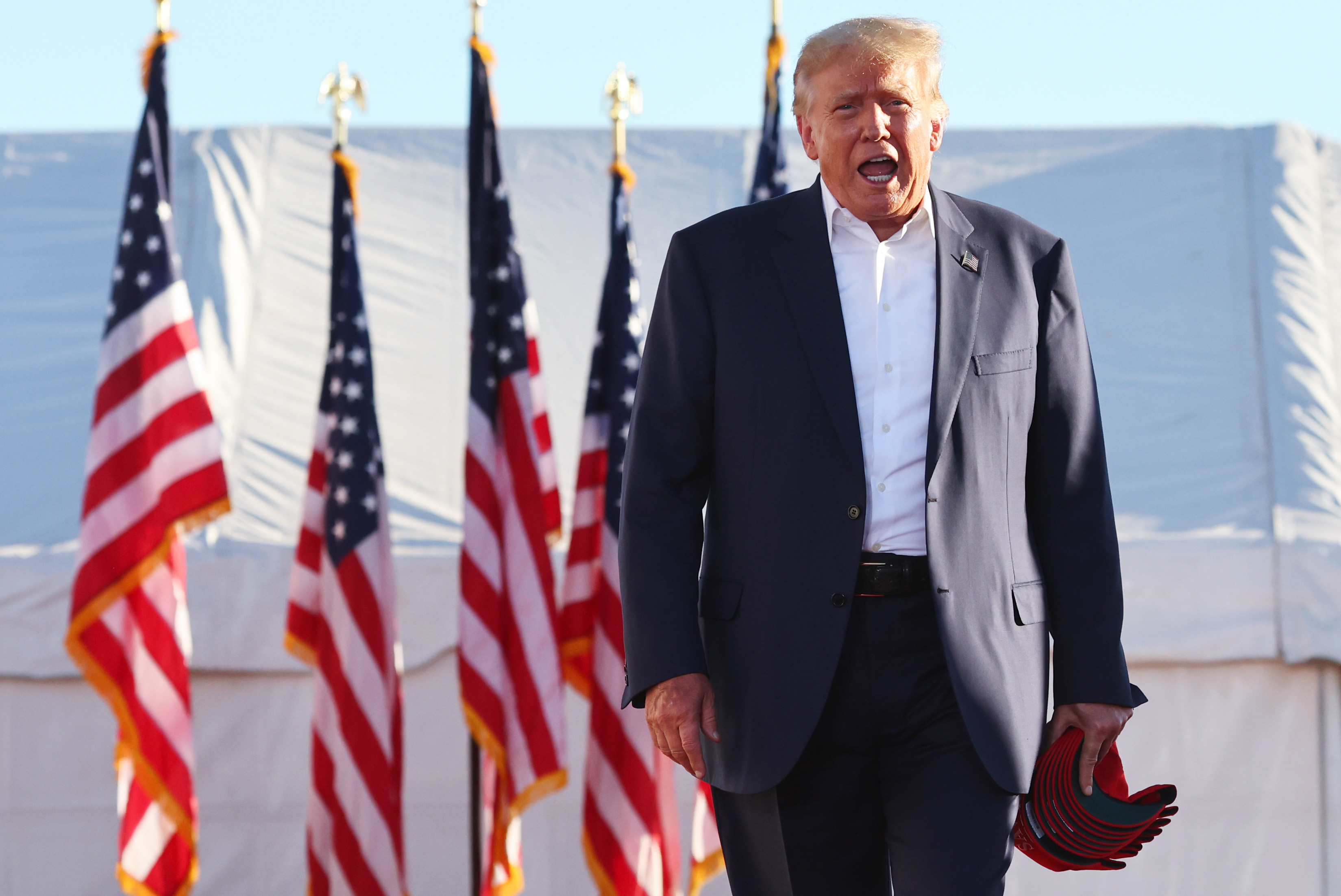 https://www.vice.com/en_us/article/n7zkkk/trumps-company-is-now-under-court-supervision,