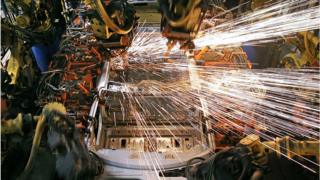 US economy added the largest number of jobs for 10 months in November, with the latest figure comfortably beating analysts' expectations.
The figures showed 266,000 jobs were added last month, while the jobless rate dipped to 3.5% from 3.6%.
The jobs growth was helped by striking GM workers returning to work and a big rise in healthcare posts.
The US economy has been expanding moderately despite a long-term slump in manufacturing.
Richard Flynn, UK managing director at Charles Schwab, said the latest jobs data had "surpassed expectations".
"The upbeat data reinforces the strength of both the labour market and consumer confidence, despite slowing global growth and continued trade uncertainty."
To Find More Information, Go To Saubio Digital And Look Up Any Topic