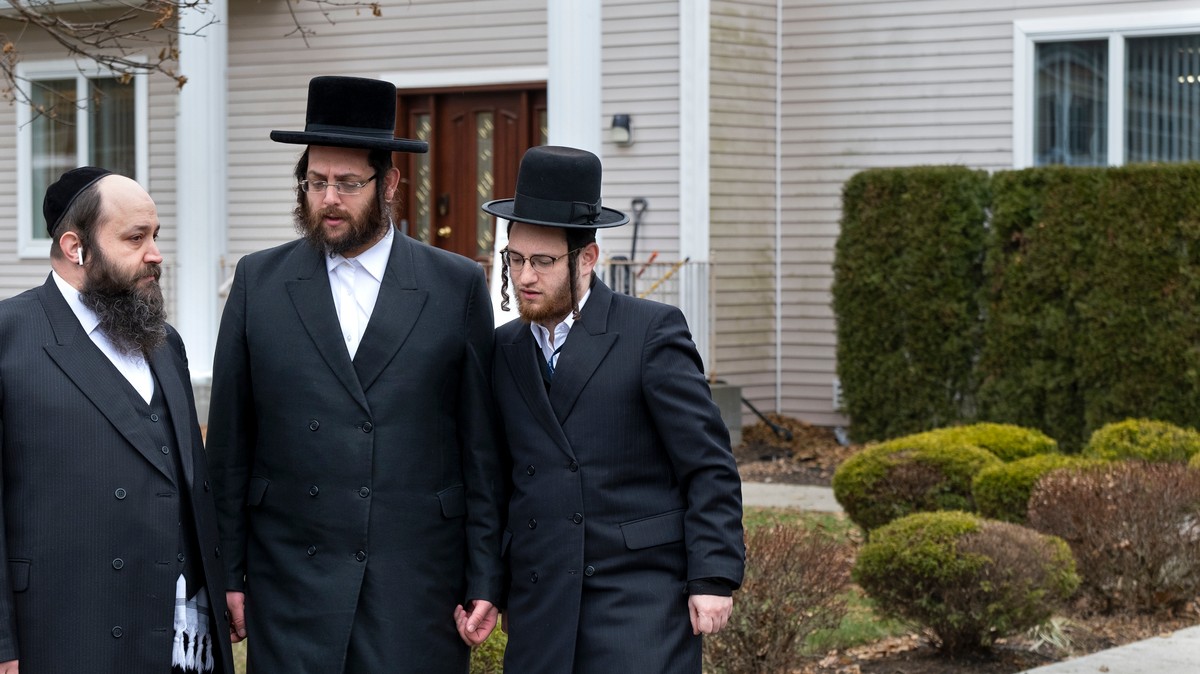 Federal prosecutors filed hate crimes charges against the man in custody for a horrific machete attack at a rabbi's home in a New York suburb Saturday night that injured five Jewish worshippers.
In a complaint filed Monday and first reported by The New York Times, officials said they found handwritten journals at the home of suspect Grafton Thomas that included drawings of swastikas and other references to Nazi culture.
The complaint also alleged that Thomas had recently used his phone to search phrases like "German Jewish Temples near me" and "Why did Hitler hate the Jews."
The authorities' evidence points to a possible motive behind Thomas' alleged rampage. On the heels of other anti-Semitic violence during Hannukah, New York Gov. Andrew Cuomo condemned it Sunday as "an act of domestic terrorism."
"These are people who intend to create mass harm, mass violence, generate fear, based on race, color, creed," he told reporters. "That is the definition of terrorism."
Thomas, a 38-year-old black man from nearby Greenwood Lake, was taken into custody a few hours after the attack. He's facing five counts of attempted murder and has pleaded not guilty.
Saturday's violence in Rockland County — home to one of the largest concentrations of ultra-Orthodox Jews outside of Israel — came after the New York Police Department stepped up its presence around Jewish communities in response to other recent suspected hate crimes. Here's what we know about Thomas' alleged rampage:
'I'll get you'
His face covered with a scarf, Thomas allegedly forced his way into Rabbi Chaim Rottenberg's home around 10 p.m. Saturday as worshippers celebrated the seventh night of Hanukkah.
"I was praying for my life," Aron Kohn, who was inside the house, told The New York Times. "He started attacking people right away as soon as he came in the door. We didn't have time to react at all."
"We saw him pull a knife out of a case," Mr. Kohn said. "It was about the size of a broomstick."
Josef Gluck told reporters afterward that he threw a coffee table at the man as bleeding victims tried to take cover.
"He said, 'Hey you, I'll get you,'" Gluck added.
Law enforcement officials told reporters that two of the five victims — one of which was Rottenberg's son — were still hospitalized as of Sunday morning.
'Blood on his clothes'
Authorities and witnesses told NBC News New York that the attacker then tried to force his way into a synagogue next door, where people had barricaded themselves inside, before fleeing in a silver sedan.
The NYPD arrested Thomas hours later in Manhattan's Harlem neighborhood. WABC reported that "officers who stopped him said there was blood on his clothes, which also smelled of bleach."
After Thomas pleaded not guilty to five counts of attempted murder and one count of burglary, per The Daily News, a Ramapo Town Court judge ordered him held on $5 million bail.
'Long history of mental illness'
There are conflicting reports as to whether Thomas, who lived with his mother about 20 miles away from Monsey, has a criminal record. Family and friends told CNN that he's no terrorist. Michael Sussman, an attorney representing Thomas' family, added to the Associated Press in a statement late Sunday that the allegations "tragically reflect profound mental illness."
"Grafton Thomas has a long history of mental illness and hospitalizations," Sussman said, adding that the family had instructed him to get Thomas a mental-health evaluation. "He has no history of like violent acts and no convictions for any crime. He has no known history of anti-Semitism and was raised in a home which embraced and respected all religions and races. He is not a member of any hate groups."
A Jewish man was similarly stabbed in Monsey on Nov. 20, NBC News New York reported, and investigators say they're now probing whether the two incidents are linked.
Cover: Community members stand in front of a rabbi's residence in Monsey, N.Y., Sunday, Dec. 29, 2019, following a stabbing Saturday night during a Hanukkah celebration. (AP Photo/Craig Ruttle)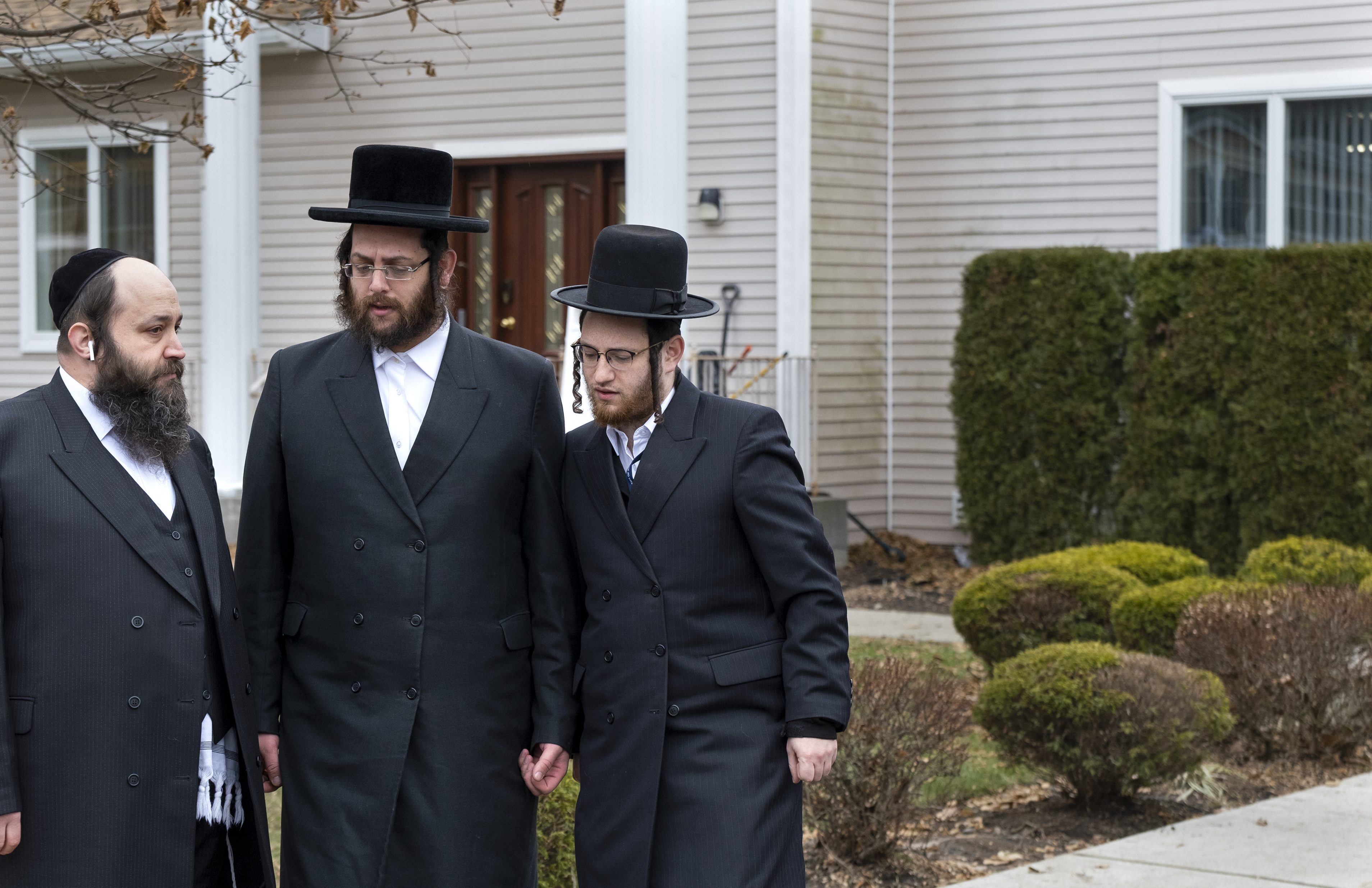 https://www.vice.com/en_us/article/wxe8jy/what-we-know-about-the-machete-wielding-suspect-in-the-monsey-hanukkah-attack,