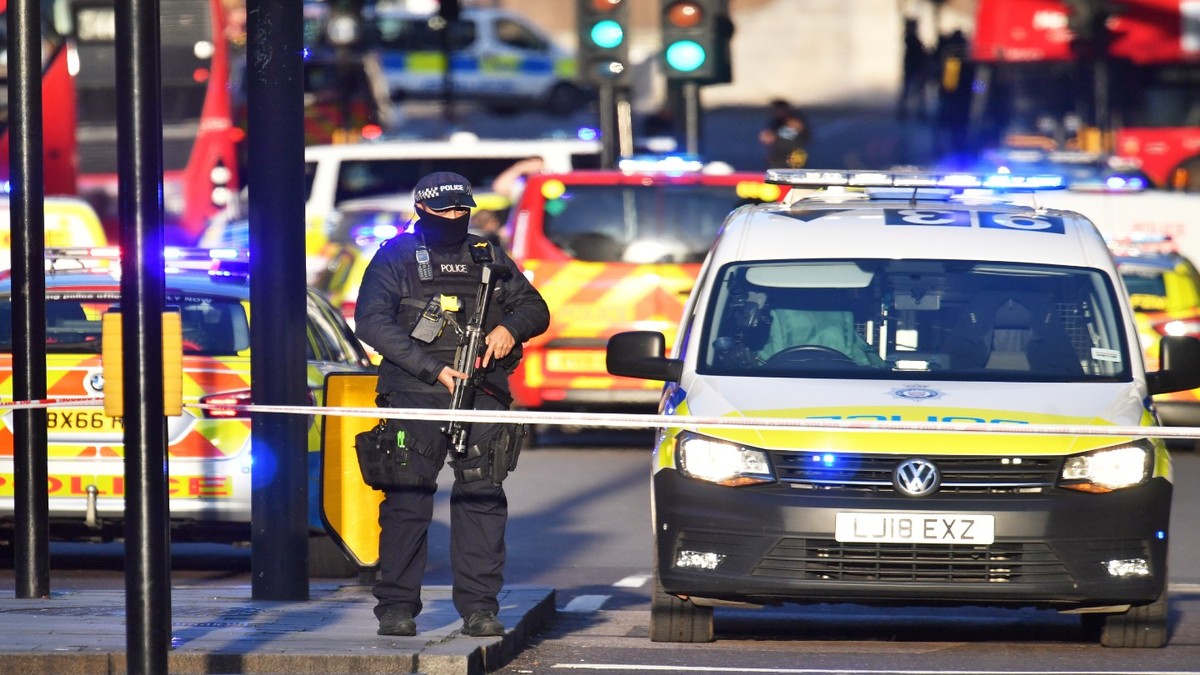 British police have shot a man suspected of stabbing a number of people on London Bridge Friday afternoon, in an incident police are treating as "terror-related."
Footage on social media showed a man wrestling on the pavement with the presumed attacker, before police helped pull him away, then fired at the suspect on the ground.
Police have released few details about the incident, saying the facts are currently unclear, but "as a precaution" they are treating it as terror-related. Here's what we know so far:
Metropolitan Police said they were called to reports of a stabbing near London Bridge, in central London, at 1:58 p.m. local time (8:58 a.m. ET). They said they had detained a man, and believed a number of people had been injured.
BBC reporter John McManus, who witnessed the incident, told the broadcaster he saw a struggle on the bridge before police arrived on the scene and opened fire.
"There appeared to be a fight going on on the other side of the bridge, with several men attacking one man," McManus told the broadcaster.
Witnesses reported hundreds of panicked members of the public rushing from the area. Armed police sealed off the iconic London landmark and evacuated remaining pedestrians from the bridge and surrounding areas, such as the popular Borough Market. Passengers stuck in vehicles on the bridge captured footage of armed police pointing their weapons at a man lying on the ground.
Workers in nearby office buildings also captured footage of the incident.
Images from the scene show a truck jack-knifed across both lanes of traffic.
British Prime Minister Boris Johnson, currently campaigning ahead of next month's general election, said he was aware of the incident and wanted to "thank the police and all emergency services for their immediate response."
London Bridge was the scene of a 2017 terror attack that killed eight people.
Earlier this month, Britain's national terrorism threat level was lowered from "severe" to "substantial," the lowest it has been since 2014.
This is a developing story.
Cover: Incident on London Bridge. Armed police at the scene of an incident on London Bridge in central London. Picture date: Friday November 29, 2019. See PA story POLICE LondonBridge. Dominic Lipinski/PA Wire URN:48674744 (Press Association via AP Images)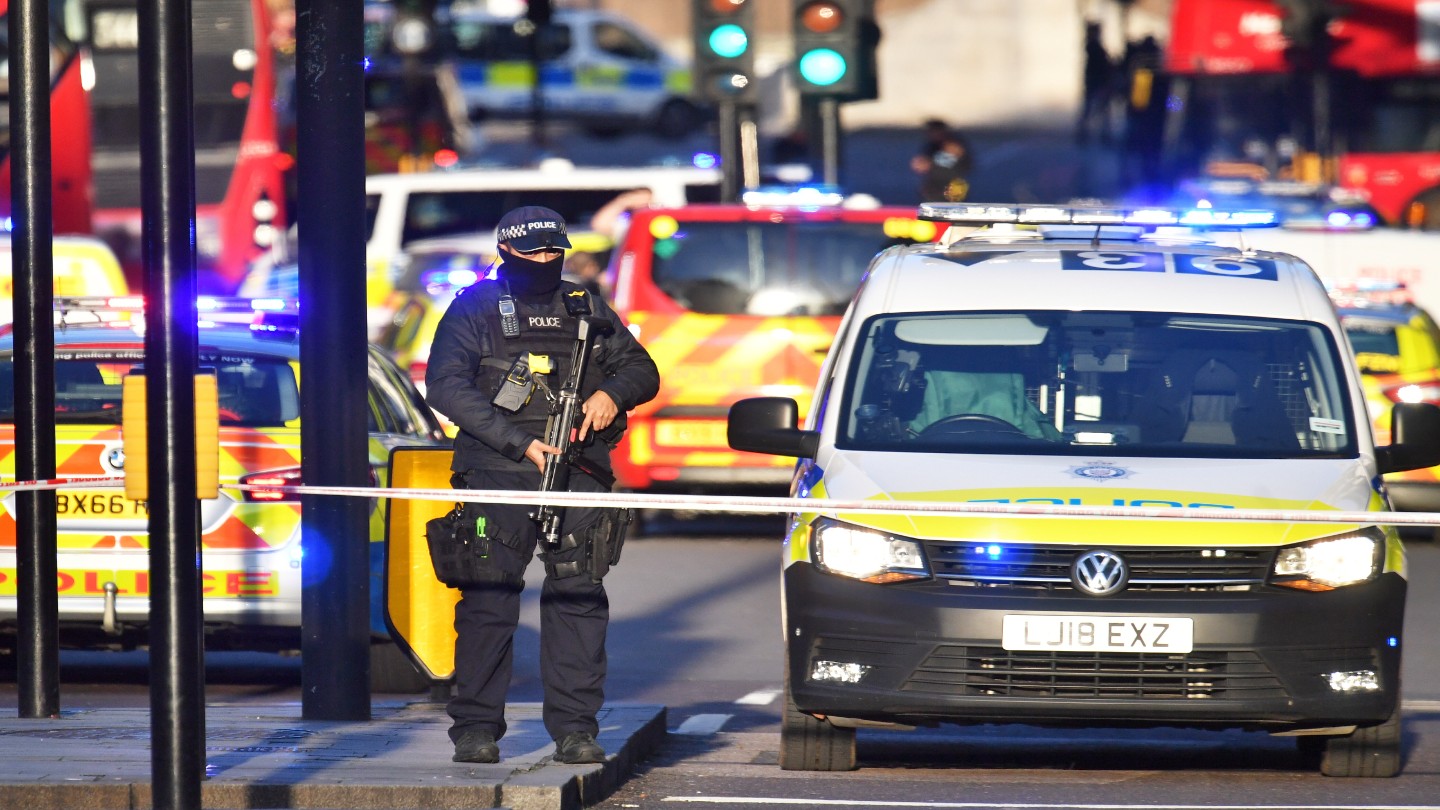 Source
To Find More Information, Go To Saubio Digital And Look Up Any Topic