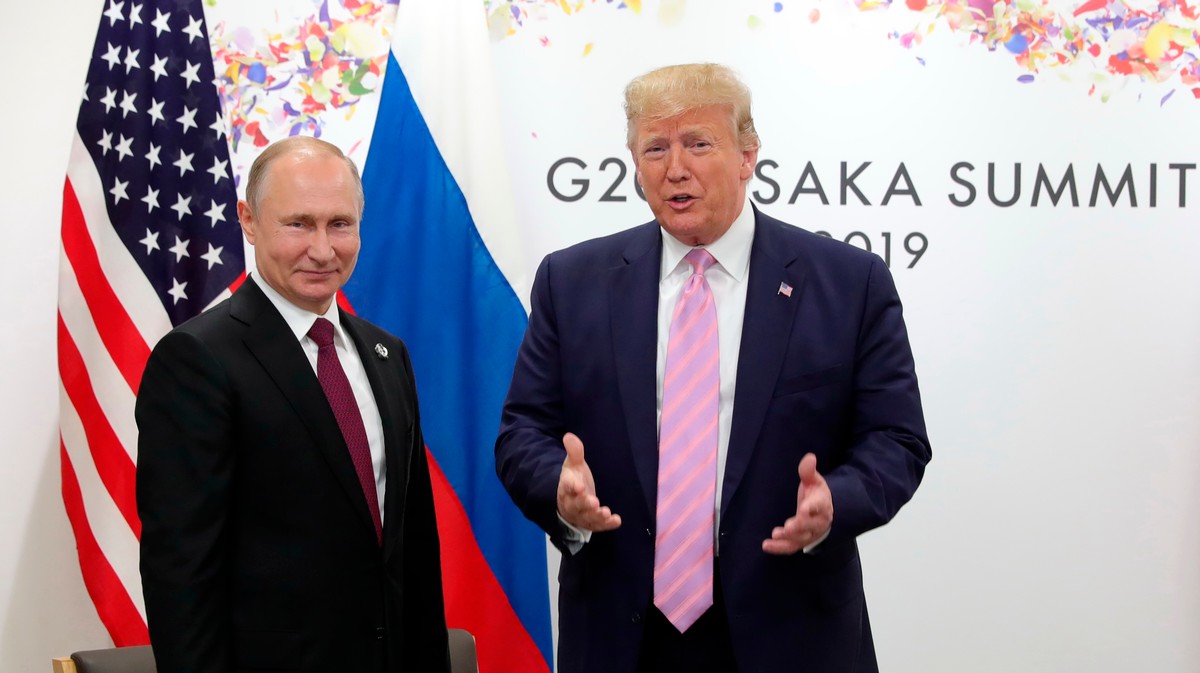 Want the best of VICE News straight to your inbox? Sign up here.
Vladimir Putin called Donald Trump for a chummy holiday season catch-up Sunday, thanking him for intelligence that had helped a prevent terror attack on Russian soil.
During the call, which was initiated by Russia, Putin thanked Trump for "information transmitted through the channels of U.S. special services that has helped thwart terrorist acts in Russia," the Kremlin said in a statement.
The White House said in a statement Monday that the Russian leader had called Trump to "thank him for information the United States provided that helped foil a potential holiday terrorist attack in Russia."
The statement gave no further information about the plot that purportedly had been disrupted. But Russian government news agency TASS, citing a source from the Federal Security Service (FSB) intelligence agency, reported that two Russian citizens were arrested on Friday based on intelligence provided by the U.S.
The pair were suspected of planning an attack in St. Petersburg during New Year's Eve celebrations, according to the report.
READ: Putin's totally got Trump's back on impeachment
Putin's office said that during the call, the first between the leaders since July, the two men had discussed "several matters of mutual interest" and that "an agreement was made to continue bilateral cooperation in the fight against terrorism."
The White House statement also referenced the ongoing counterterrorism cooperation, and said the leaders had "also discussed the state of relations between the United States and Russia, and future efforts to support effective arms control."
It's not the first time Putin has called Trump to thank him for a counterterrorism tip-off. A similar call between the leaders took place in December 2017, when Putin thanked Trump for CIA intelligence that had thwarted planned attacks by ISIS-inspired jihadis on multiple targets in St. Petersburg.
The FSB said at the time it had arrested seven members of a terror cell, along with explosives, weapons, and extremist literature.
Trump has faced fierce scrutiny for his cozy relationship with the Russian leader, after U.S. intelligence agencies found that the Kremlin interfered in the 2016 U.S. presidential election.
READ: 'Putin's cook' is behind Russia's Facebook meddling in Africa, too
Along with repeatedly praising Putin, Trump has said he believes the Russian leader's denials that his government meddled, dismissed allegations that Putin used violence against his opponents, and once shared highly classified intelligence with two senior Russian officials during an Oval Office meeting.
When the pair met at the G20 summit in Osaka in July, they made light of the election meddling issue at a press conference, then shared a joke about their mutual problem with "fake news."
READ: Trump and Putin joked about election interference and killing journalists
Putin has even invited Trump to Victory Day celebrations in Moscow in May. Trump said last month he was weighing whether or not he'll attend.
Cover: U.S. President Donald Trump, right, and Russian President Vladimir Putin pose for a photo during a bilateral meeting on the sidelines of the G-20 summit in Osaka, Japan, Friday, June 28, 2019. (Mikhail Klimentyev, Sputnik, Kremlin Pool Photo via AP)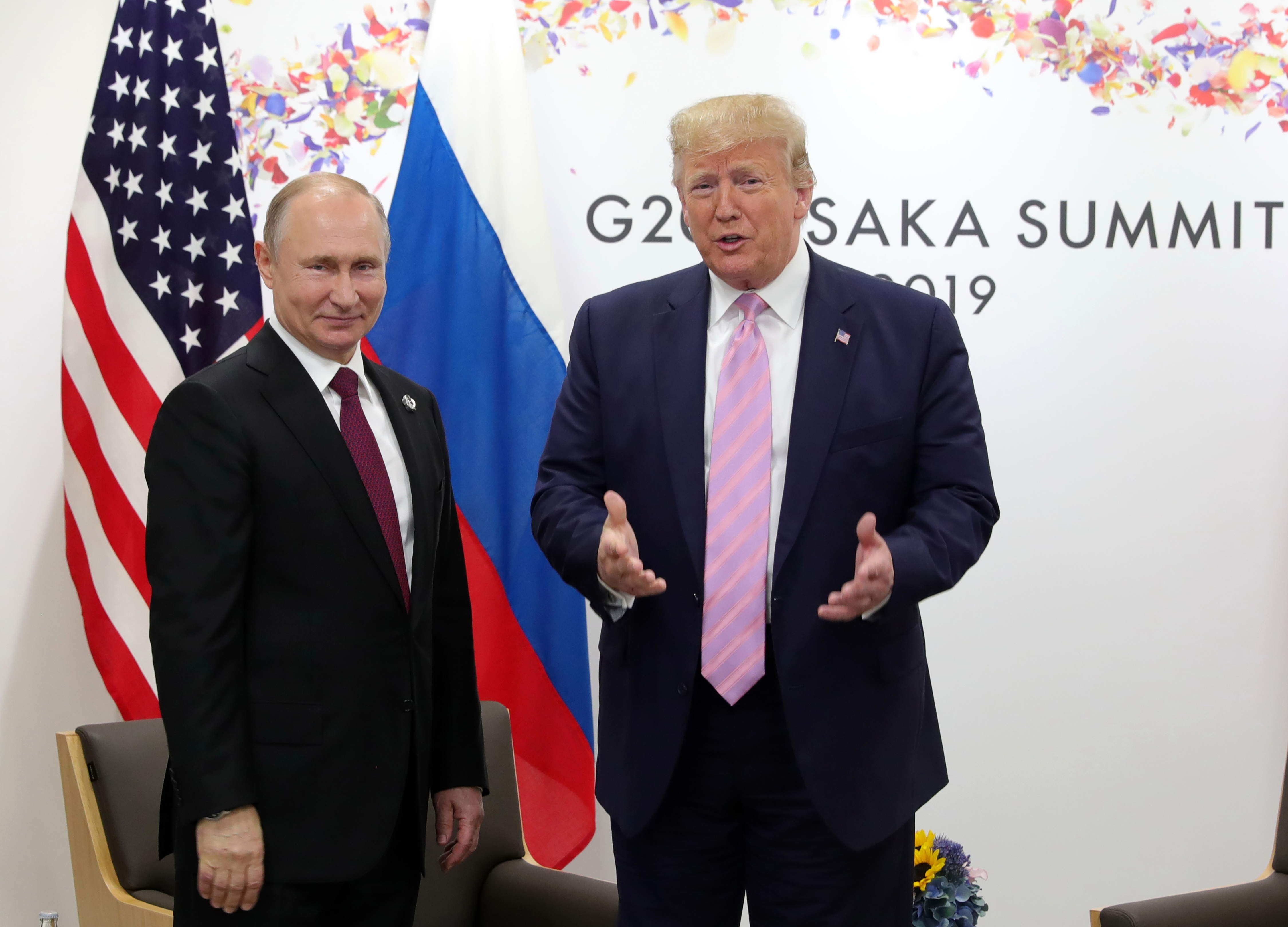 https://www.vice.com/en_us/article/n7jved/trump-and-putin-had-a-nice-christmas-chat-but-the-white-house-isnt-talking-about-it,