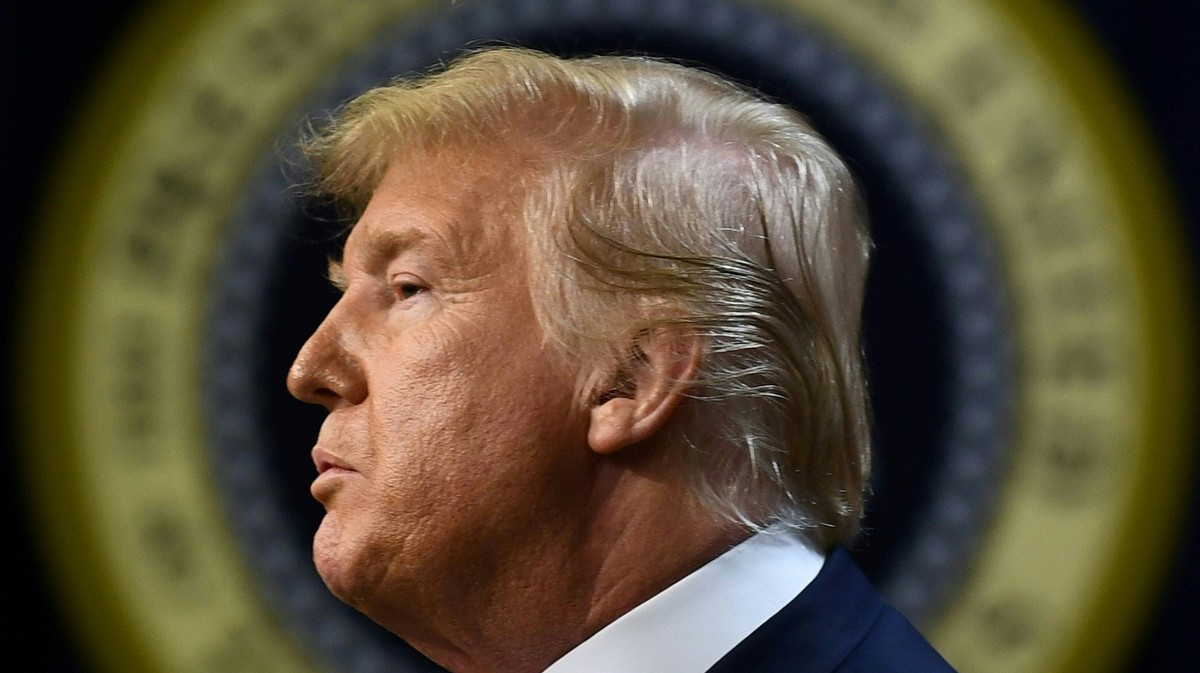 WASHINGTON — The House has impeached President Trump. The Senate will likely acquit him. Then things could get crazy.
Democrats on both sides of Capitol Hill are bracing for an even less constrained president once impeachment ends and the Senate effectively exonerates him.
"Of course we're worried about how he's going to react. He is abusing power consistently and obstructing Congress consistently. That's why we impeached him," Rep. Pramila Jayapal (D-Wash.), the co-chair of the House Progressive Caucus, told VICE News.
Jayapal said Trump is already emboldened to do whatever he feels like, but she warned that "If the Senate just continues to talk about how he's perfect, with no accountability at all for him," things could get worse — and "every one of those senators will have the destruction of our democracy on their heads."
She's not the only one worried about Trump's behavior if he doesn't face consequences for his actions toward Ukraine.
READ: Trump's impeachment is headed for a partisan trainwreck in the Senate
Senate Minority Leader Chuck Schumer (D-N.Y.) told VICE News that if Senate Majority Leader Mitch McConnell (R-Ky.) gets his way and the Senate rushes through a trial, the president will know he can get away with anything.
"This president could be further emboldened"
"If we don't do this seriously and get all the facts, then yes, America's at risk. Because that will mean we will never have a real impeachment trial," Schumer said Tuesday. "This president could be further emboldened."
Trump has shown little willingness to play by the rules. He's claimed vindication even when faced with damning criticism.
Case in point: How Trump reacted to the Mueller report.
While Special Counsel Robert Mueller detailed a troubling pattern of Trump's attempts to obstruct his investigation — a crime that likely would have led to prosecution for anyone but the president — Trump repeatedly claimed "no collusion" and "no obstruction." Trump's alleged pressure campaign toward Ukraine ramped up significantly from the time the Mueller report dropped in April.
READ: Putin's totally got Trump's back on impeachment
It crescendoed on July 25. Just one day after Mueller's congressional testimony marked the symbolic end of his investigation, Trump asked Ukrainian President Volodymyr Zelensky to "do us a favor, though" and investigate his political rivals.
"The day after President Trump believed that the investigation into his first electoral misconduct had come to an end, the President was back on the phone urging yet another country, this time Ukraine, to help him cheat in another election," House Intelligence Committee Chairman Adam Schiff (D-Calif.) said in his House floor speech before the impeachment vote Wednesday night. "The president and his men plot on. The danger persists. The risk is real. Our democracy is at peril."
Even as he faced potential impeachment, Trump has continued to push the legal envelope. Almost immediately after the White House released a rough transcript of his call with Ukraine's president, Trump went on camera to call on Ukraine and China to investigate former Vice President Joe Biden and his son. Even as the House impeachment inquiry rolled along, Trump's personal attorney Rudy Giuliani returned to Ukraine to try to dig up dirt on the Bidens. The president has shown almost no fear of repercussions. And he often reacts in anger and lashes out at threats real and perceived.
The Senate is almost certainly not going to remove Trump from office. That would take 67 senators — including nearly half of the Republicans in the chamber. The trial isn't even expected to be that dramatic, with McConnell looking to bar witnesses and coordinate with the White House.
Democrats expect Trump to claim "complete and total exoneration" if and when he gets off in the Senate trial, like he did when the Mueller report dropped.
READ: Trump got impeached while holding a 'Merry Christmas' rally
"The July 25 phone conversation involving the extortion of a foreign leader took place one day after Mueller," said Rep. Gerry Connolly (D-Va.). "Once he was off the hook… from his point of view, he was free once again, with abandon to actually commit a criminal act. So yeah, we have reason to be concerned."
That's part of why House Speaker Nancy Pelosi (D-Calif.) and other Democrats had been so hesitant about impeachment in the first place — a failure to convict the president would show him he can get away with just about anything.
And it's also behind the logic of some House Democrats who are pushing Pelosi to refuse to deliver the articles of impeachment to the Senate — if the Senate doesn't get them, it can't try to acquit Trump.
But many Democrats feel Trump was going to push the legal bounds either way, and if they didn't stand up to him, it would be the same as trying to stop his actions only to see their efforts fail.
"There are certainly concerns, but ultimately I think the concerns would rival if we didn't impeach him at all," New York Rep. Alexandria Ocasio-Cortez told VICE News. "If we didn't impeach, I think he would have just as much of a sense of impunity and continue to pursue wrongdoing."
But that doesn't mean an acquittal won't let Trump feel he's above the law.
"If the Senate acquits, that also contributes to a sense of impunity," said Ocasio-Cortez.
Cover: President Donald Trump speaks during a summit on transforming mental health treatment to combat homelessness, violence and substance abuse at the White House on December 19, 2019 in Washington,DC. (Photo by BRENDAN SMIALOWSKI/AFP via Getty Images)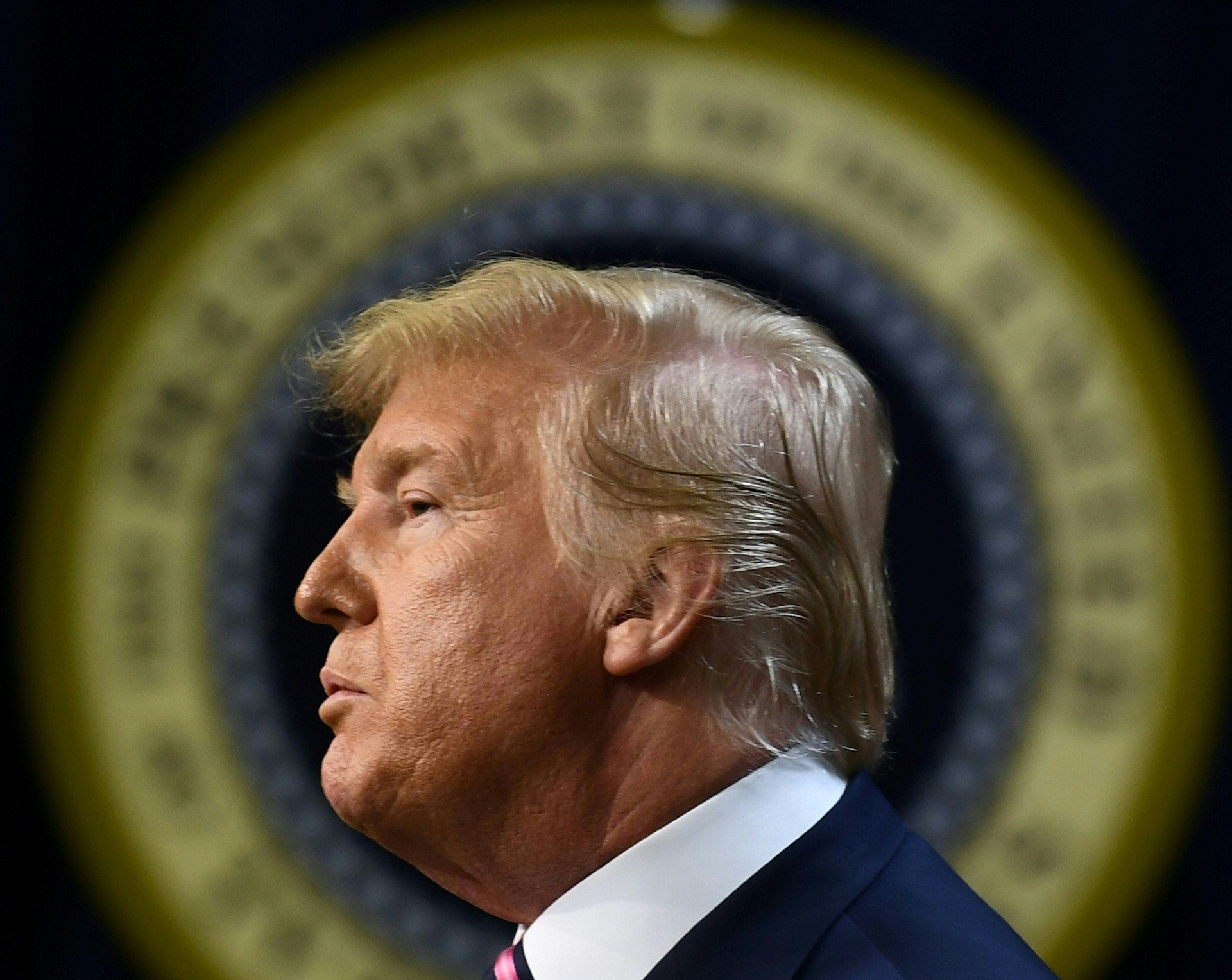 https://www.vice.com/en_us/article/wxeq3q/heres-what-happens-after-trump-survives-impeachment,